Crazy Month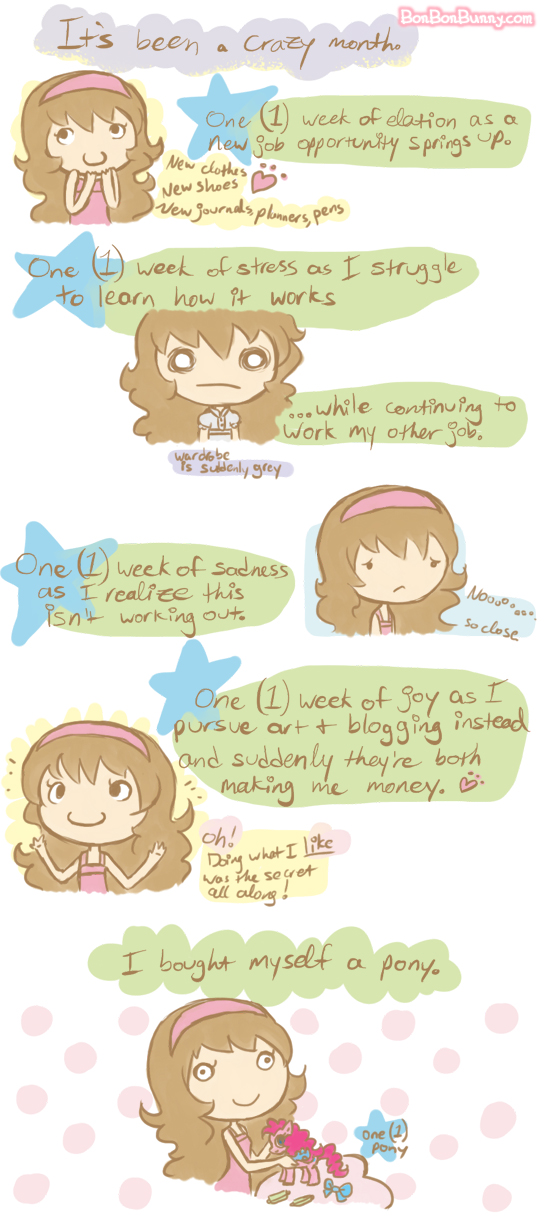 July 23, 2011
Maybe you noticed, but I kind of didn't post for about a month. XD; So, here's my explanatory comic.
Things were crazy for a week or so there, but I think I'm happy now. n_n Any-price commissions and Fiverr gigs are helping. A lot.
And I bought a Pinkie Pie! 8D This is the first Friendship is Magic toy I've finally allowed myself to indulge, besides the rather cheap McDonald's toys. I went to the store with the intention of buying Fashion Style Rarity, but found that she'd been replaced with Fashion Style Pinkie Pie, who isn't my favorite pony but by golly I am ridiculously happy with her.
Saturday, July 23rd, 2011 5:22 pm
Subscribe to the comments feed if you like. You can leave a response, or trackback from your own site.