Maimai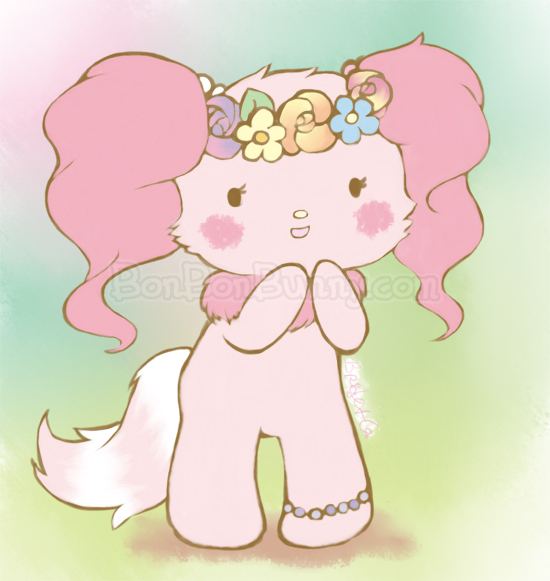 August 2011
This is Maimai, a new character introduced on the Wish Me Mell blog. Mell herself is a newcomer to the Sanrio character lineup as well. I love the pastel colors and scrapbooky pressed flowers and super sweet storybook blog updates. ; 3;~
To achieve a softer coloring look and to keep my coloring process more free-flowing rather than tedious, I tried out putting all of my colors on TOP of the lineart layer. c: It created a softness that maybe no one notices but me? XD
Fun fact: When I'm browsing the Wish Me Mell blog, my autotranslate keeps turning the name "Maimai" into "Snails." Okay.
Maimai and Wish Me Mell belong to Sanrio


Please respect the artist and do not use this image for any purposes (forum avatar, signature, Web graphics, banners, any personal use or commercial gain). (Exceptions?)


Do not trace, copy, or alter in any way. Do not remove signatures or watermarks.


Do not save and/or upload elsewhere (Photobucket, Flickr, Tumblr, etc.).

Sunday, August 21st, 2011 2:55 pm
Subscribe to the comments feed if you like. You can leave a response, or trackback from your own site.