Toadette's Tea Party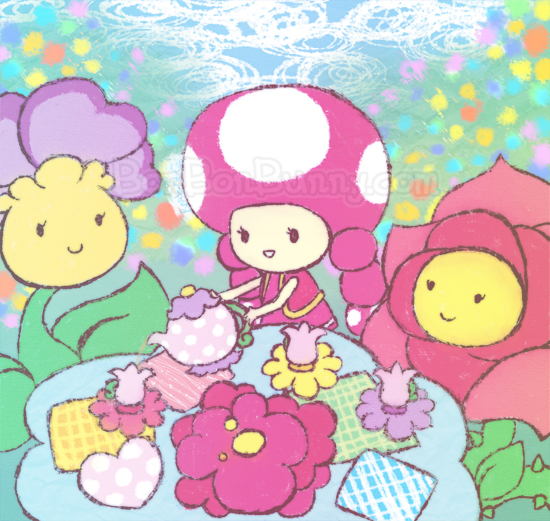 August 2011
Toadette is having a tea party in Flower Fields, and all of the flowers are invited! ^o^
But only the pretty ones. BI
Haha, oh man, this was crazy fun, and didn't have a lot of planning behind it (freeform is great! *o*), and ASDKFSLAFJK COLORS, and tea parties are awesome. The flowers (Petunia and Rosie) are from the Flower Fields world in Paper Mario, and while I was looking up reference pictures it made me want to play Paper Mario again so bad. @_@
Toadette and Mario and stuff belongs to Nintendo


Please respect the artist and do not use this image for any purposes (forum avatar, signature, Web graphics, banners, any personal use or commercial gain). (Exceptions?)


Do not trace, copy, or alter in any way. Do not remove signatures or watermarks.


Do not save and/or upload elsewhere (Photobucket, Flickr, Tumblr, etc.).

Sunday, August 21st, 2011 3:06 pm
Subscribe to the comments feed if you like. You can leave a response, or trackback from your own site.