Tuesday, May 31st, 2011
May 31, 2011
EXCITEMENT.  Just a couple of days ago, I made my first Lolita purchase.  I've been admiring the fashion for definitely more than a year now, probably closer to two years.
There are a lot of reasons why I didn't dive into it right after learning of its existence, and the expense is a big one.  But I've been really smart with my money these past two years and, by golly, I deserve a little treat for myself!  I've had a lot of time to put research into this fashion and the subculture surrounding it, and I am more than ready to embrace the princessly lifestyle for myself!
I know Dear Celine isn't among the most coveted brands out there, but when I browse through their selection of available items, I am blindingly infatuated with nearly every one of them.

All of their original designs are SO FRILLY!!

The pink dress on the left, titled Spring Sweet Candy Check, is what I purchased.  It is just the right amount of elegant and cute.

This is my princess dress.

It is being manufactured right now to fit my exact measurements. <3
I also purchased socks and an adorable pair of shoes! I can't wait until I receive them so I can show them off to you! X3
That may not be for about a month, though, due to the amount of time required to manufacture a custom-sized garment.  Plus, I ordered using  a slower shipping method, to save just a little bit of money. <3
I'll be making my own bloomers and petticoat!  The bloomers are actually almost done – I will probably finish them today!  Maybe some burst of productivity will happen and I'll get the petticoat down, too!
Oh!  I almost forgot.  I made this gif out sheer excitement the other day. XD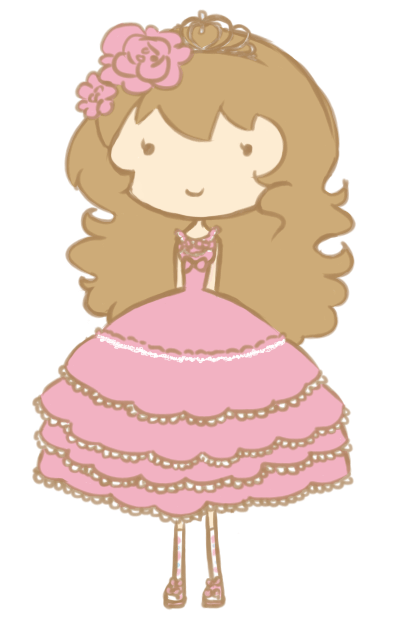 Hahaha, that's not even a very good representation of the dress. XD  And yes, I am totally aware that I am completely ridiculous.  I just can't help myself~  I'm so looking forward to having my princess dress!
xoxo
Bridget
Update: Princess Training: Foundations
and finally; Princess Training: The First Steps~