Wednesday, August 31st, 2011
August 31, 2011
Holy cow! I did not expect such a MASSIVE reaction from everyone on that Lolita post!
You are all so beautiful and wonderful! ;~; I tried to thank everyone individually who commented and gave me such awesome feedback and encouragement. <3
But I also just now put this quick gif together. This is a shout-out to all of the beautiful people reading this blog right now!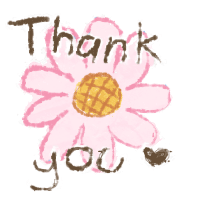 I couldn't be any happier. 8D
Soooooooooo anyway, just thought I'd fill everyone in on what my next plans are for this blog. <3  I am RAPIDLY filling up the shopping pages for the Boutique portion of the site. Hopefully I can open it soon! I know I keep saying that, but it's because I really do get a little bit closer every day. XD
Fashion posts seem to be a big hit, so I'd like to share some more outfits and coordinates and stuff. There are a couple of category links on the Home page that still lead to 404 pages because there aren't any posts in that category oAo So, I've got to get to work on those. Fashion posts it is!
Also, cartoons! I have not even touched on this blog about how much I love cartoons and toys. With My Little Pony Friendship is Magic's second season just around the corner, I want to highlight some of my favorite episodes and toys that have been released so far. 😀 ALSO I have just gotten into the new Thundercats cartoon and want to review it briefly. Maybe I'll do that one tomorrow. Yeah. We'll see a Thundercats post tomorrow. BD
ALSOOO fajsldkalf did you guys know that Natsume is releasing two Harvest Moon games in mid-September, within a week apart from one another? O_O The first is Harvest Moon: The Tale of Two Towns, which I've been greatly looking forward to because it looks sooooo pretty and has some seriously cute characters. 😀 The announced release date is September 20 but the guy at Gamestop said they'd have it on the 21st (this seems to be normal for HM games).
The other game is Rune Factory: Tides of Destiny on the Wii. I loved Rune Factory Frontier to bits and I'm a huge fan of the RF series. I might have to skip on this one since I don't really have the funds to spend on a big game like this, nor the time to sit down and immerse myself in a console game, but I want to keep my eye on it anyway just because I adore the series so much. It ALSO has some pretty rad characters, and the game world is gorgeous. <3 Tides of Destiny's release date is Sept 27 (which probably means Sept 28).
Hummmmm I think that's about all the updates I can think of for now. o3o Yeah. Will talk about Thundercats tomorrow and after that I'll work on filling out all of this blog's category tags so there won't be any more 404 errors. Woo!
Btw I totally meant it when I said you all were beautiful. 😀 I could never properly express how much I appreciate you awesome readers. ; 3;~ HUGS AND KISSES FOREVERRRRRR