Wednesday, August 17th, 2011
August 17, 2011
My birthday was yesterday~ And I celebrated by having the most Hello Kittiest birthday ever.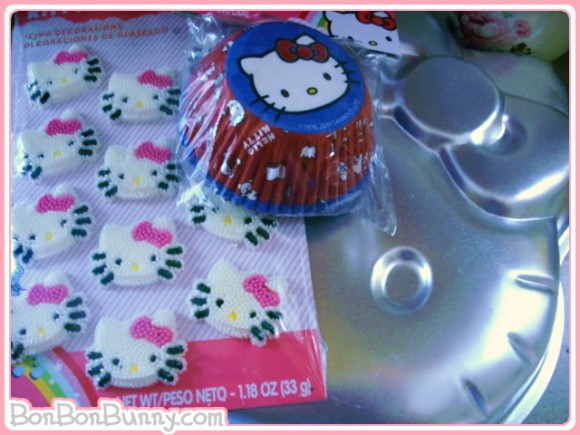 Oh, it is so on. Let's Kitty up this place.
First, I wanted to use up those icing decorations, so I made a small amount of cupcakes.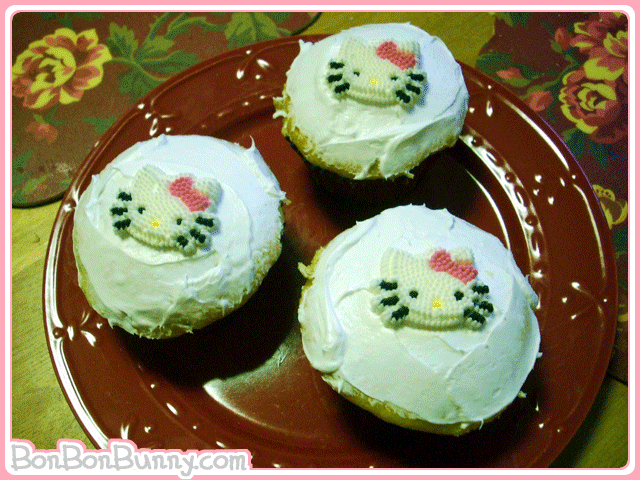 But the main course was definitely this cake.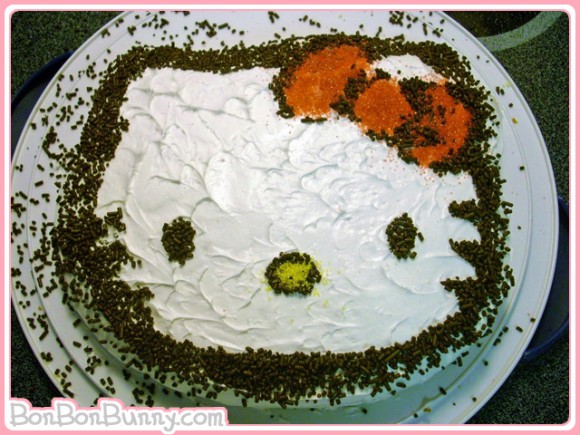 Sprinkle overload!! I created this by cutting my own stencil of Hello Kitty's face out of wax paper, then placing the stencil over the icing and proceeding to sprinkle all the heck over the place. A sprinklesplosion, if you will.
I lost some definition of the outline, especially in and around the bow, but that was sort of my own fault for making a too-intricate stencil. c: What matters is the super-sugary sprinkly taste. And that was definitely achieved.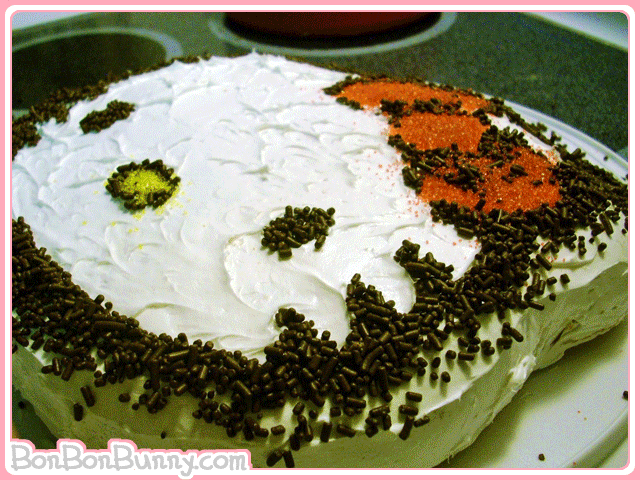 And when I finished the cake – this part was totally a surprise to me – my mom appeared with presents in tow. ;____; I totally wasn't expecting anything. My gifts? Fluffy pink Hello Kitty slippers, a Hello Kitty bag, some other small goodies, all complete with a Hello Kitty birthday card. It plays a song when you open it, which I totally recognized as a track from Hello Kitty Hello World.
I might have a problem??
My problem is that I don't have enough Hello Kitty things.
Clearly I need another birthday to remedy this.