Monday, December 7th, 2015
(/*o*\) Wow, it is very definitely a snowy, Wintery wonderland outside now!!  Pretty princesses need Winter dresses to wear, and that's what this roundup is for!  Candy Rain has always got our back for things like this.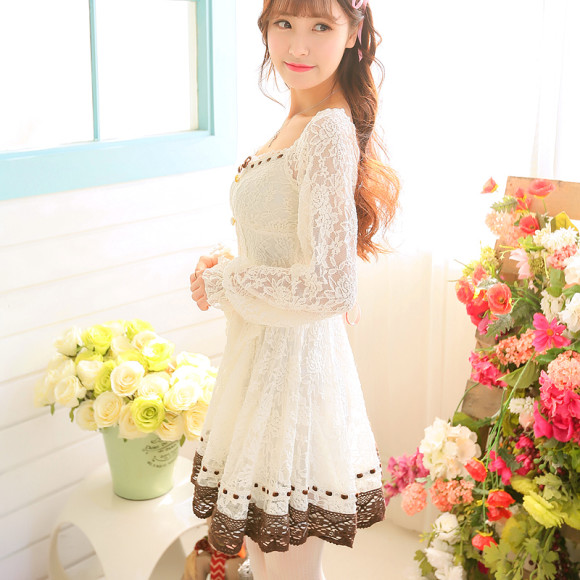 Candy Rain Sweet Princess Lace Onepiece Dress
This whooole dress is covered in beautiful lace!
It's sheer on the sleeves, creating a magical look~
The edge lace and beaded ribbon is brown, making a pretty contrast!
–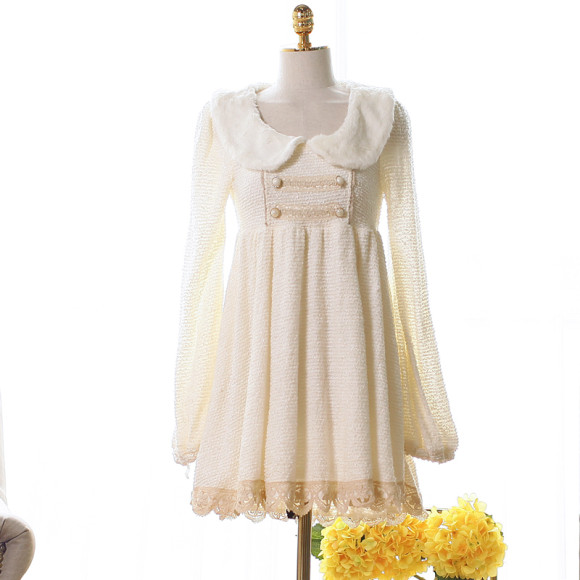 Candy Rain Thick Winter High-Waisted A-Line Long Sleeve Dress
The texture of this long-sleeved, onepiece dress looks so soft!!
And fur trim around the collar looks like a delicious marshmallow~
–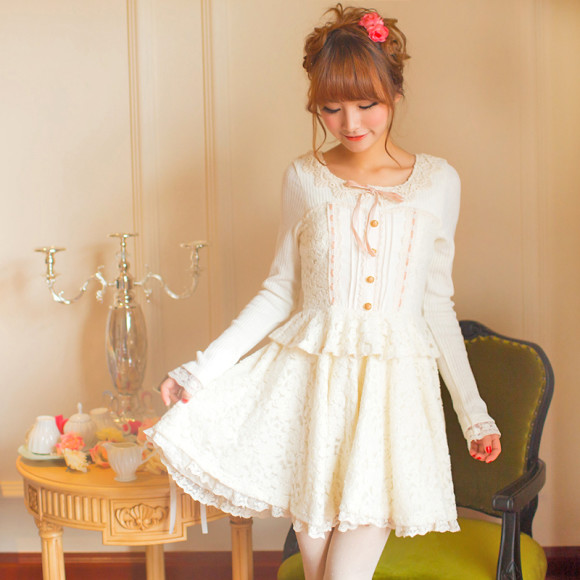 Candy Rain Princess Jacquard Ribbon Beading Dress
This dress creates the illusion of being in two pieces~
The soft contrast of the ribbon beaded through the bodice is so pretty!
–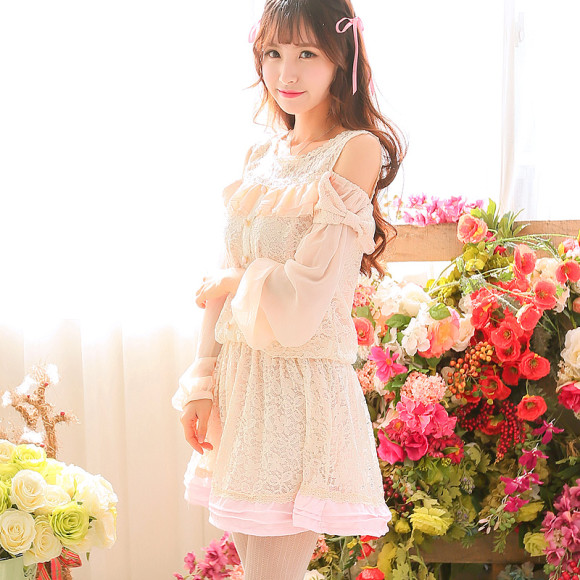 Candy Rain Keyhole Shoulder Lace and Ruffles Dress
The sleeves are so full and bell-shaped,
and their light material means they will be light and breezy, like wings~
I looove how pretty open shoulders look,
even if it isn't ideal for cold weather, hah!
Also comes in a darker under-color, which shows the lace contrasting more clearly on top!
–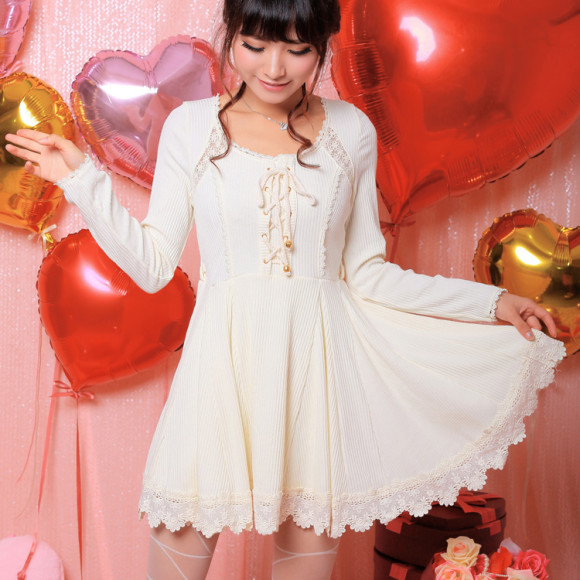 Candy Rain Long Sleeve Vertical Stripe Knit Dress
This just looks like a comfortable dress to wear!!
It's kind of a simple design, but that can be just fine!
The laced-up ribbon in the front is the pretty charm point~