Thursday, January 7th, 2016
A pretty place to curl up into is sure to guarantee sweet, princessy dreams!!  I'd love a room that's soft, a little bit shabby chic, but mostly cute and pastel.  These beautiful bedding sets are sure to get one started on that dream!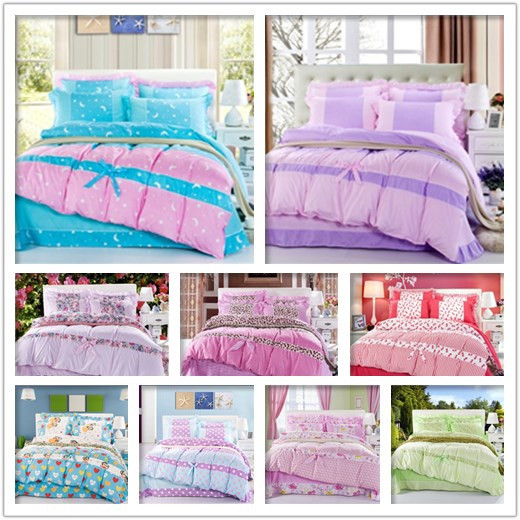 Huge Selection of Pastel Princess Bed Sets
There are 19 different styles in this listing!!
From pastel contrasting colors with cute moons and stars printed on them
to soft elegant florals, to animal print with pink,
you are sure to find a favorite here!!
–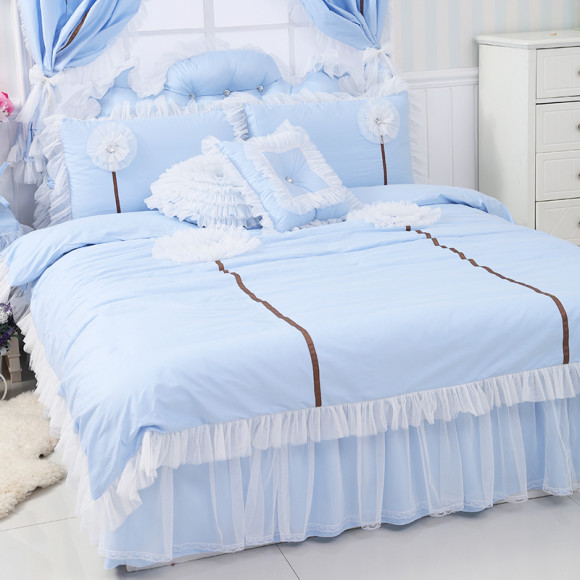 Pale Pastel Solid Color w/ White Ruffle Bed Set
Pale blue always makes me think of Cinderella,
but this bedding set is also available in pink, lavender, and white
(with the ruffles done in pink instead of white).
It's a bit simple and flat compared to the other entries here,
but simplicity is certainly pretty!!
Plus, it means there's more room to throw all your stuffed animals on.
–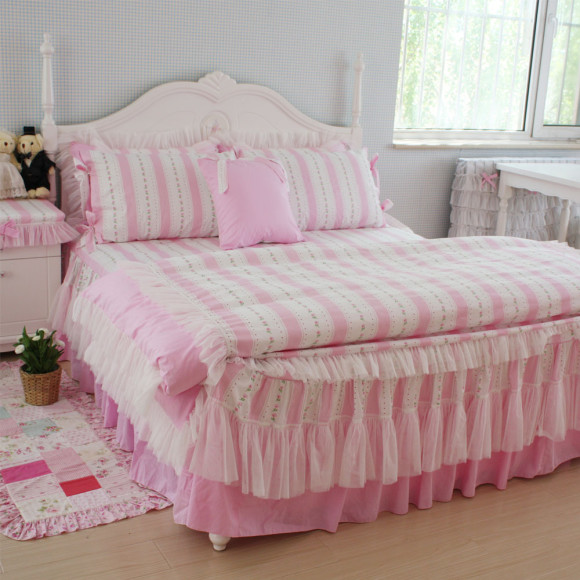 Sweet Pink Stripe Country Shabby Chic Bedding Set
This alternating stripe and floral design is so classically shabby chic!!
A bedding set like this is among the easiest ways to make your room
look like a vacationing princess is living in it.
–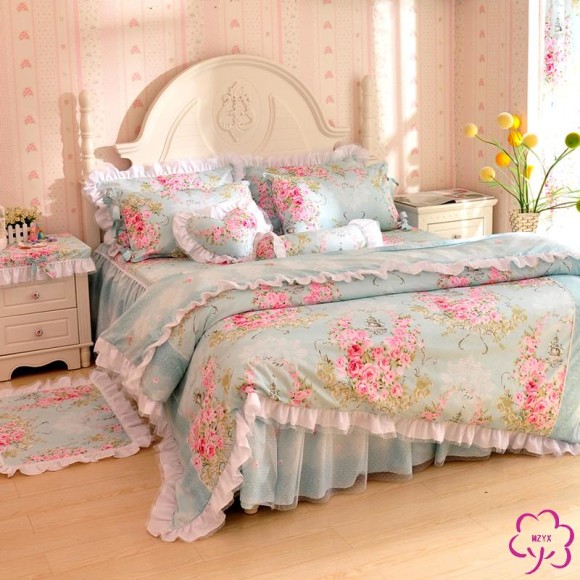 Romantic Rose Floral Lace Princess Bedding Set
Pictured in blue above, but you can also get it in pink!!
These clusters of roses are soooo pretty.
I'd feel the need to continue the rose theme throughout the room,
displaying them in vases or just draping floral garland around as an accent.
–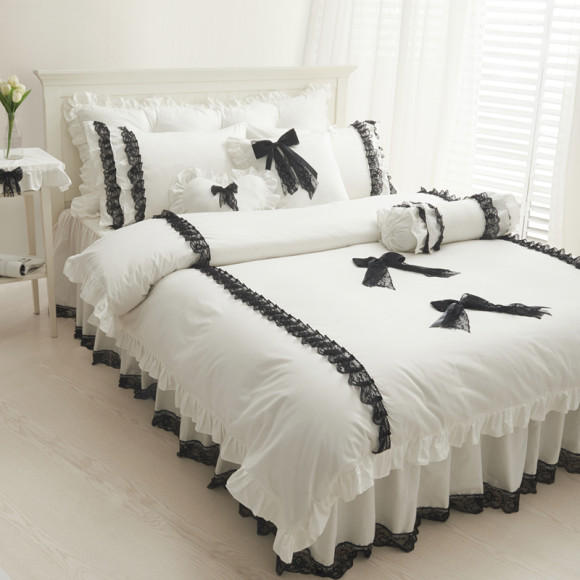 White & Black Lace Bows Bedding Set
Well, I guess black & white isn't exactly pastel.
But I think this is perfectly workable for a cute princess' room anyway!!
There is a classical elegance to it, and you don't have to worry
about making sure that it matches with your other decor.
An excellent starter piece!!