Saturday, November 4th, 2017
I love the darling Lolita Fashion items that have shown up on Taobao lately!  For a little while, "Soft sister" style had taken over, and it was hard to find Lolita items mixed in with them.  Now, I think that they coexist happily and peacefully, and the result is beautiful clothes for us!
–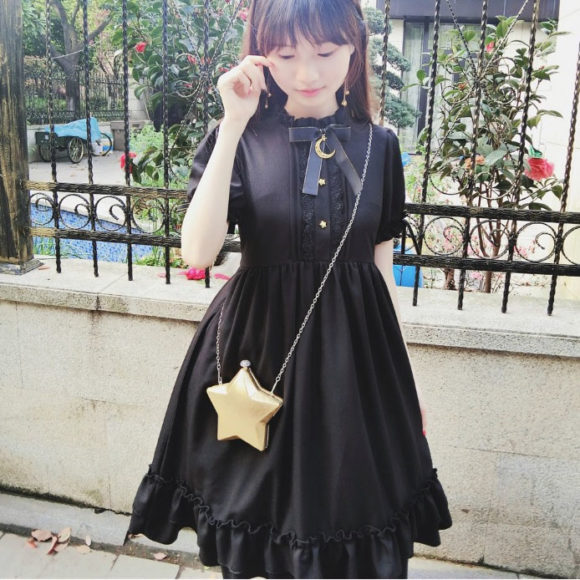 Dark Gothic Lolita Dress with Gold Stars & Moon
What a sweet and enchanting look!
The small golden star buttons and moon in the center of a bow
really make for a beautiful contrast against the black dress!
This listing offers a choice between a short or long-sleeved dress,
and you can buy some matching hair accessories, too!
–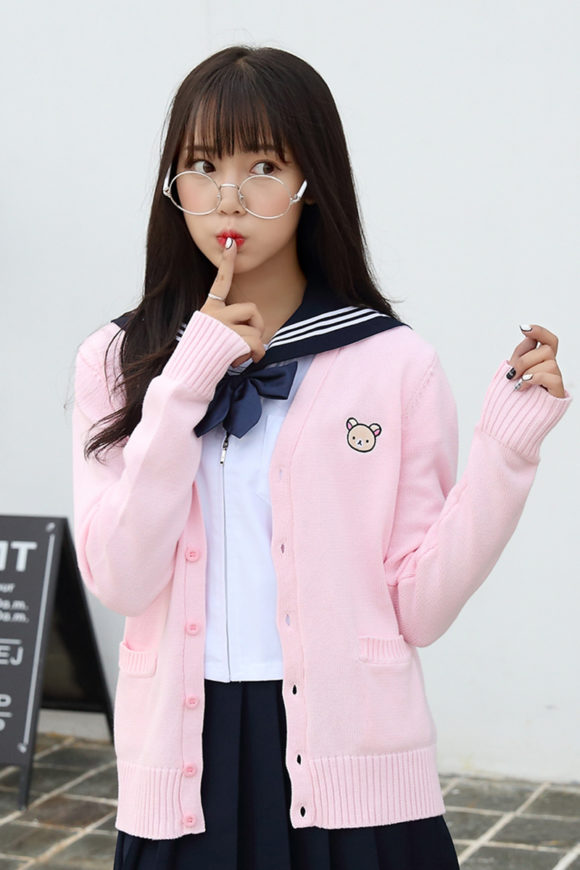 Pastel Seifuku Cardigan with Embroidered Patch
A soft and sweet jacket like this is awesome to throw over a cute outfit!
There are a TON of pretty pastel color choices to choose from~
They each have a different embroidered design, too –
Several of them are Sailor Moon emblems!
–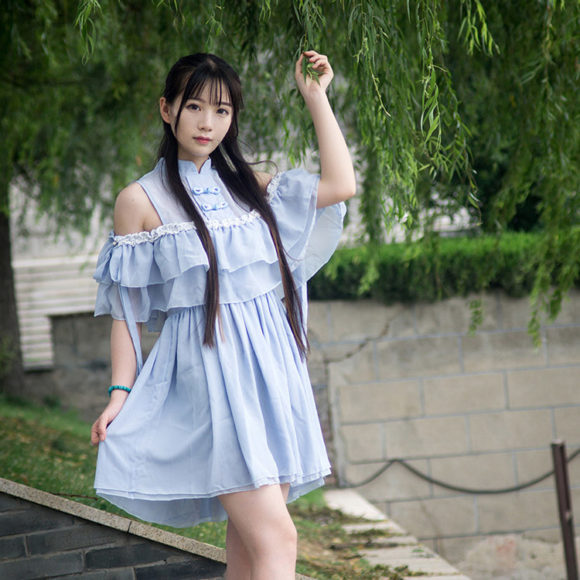 Powder Blue Layered Ruffle Dress
There is an elegant Wa Lolita look to this dress!
The ruffles hanging looooow on the shoulders are SO pretty.
Don't miss the LOONG hanging ribbons on either side of the sleeves!
–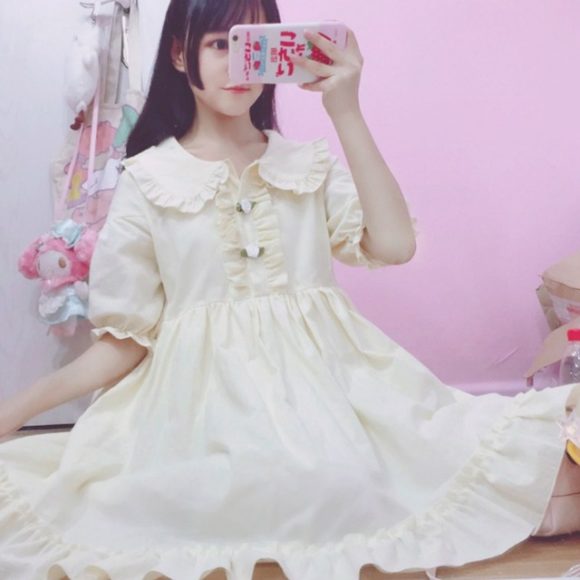 Creamy Rose Ruffle Lolita Dress
The little buttons on the front of this buttery cream-colored dress are TINY ROSES!!
Again, there is the choice between a short-sleeved and long-sleeved version of this dress.
However, what I LOVE the most about this listing is that there is also
a BEAUTIFUL sheer apron to go along with it!!
I really want that piece a lot – it would layer so prettily over so many things!
–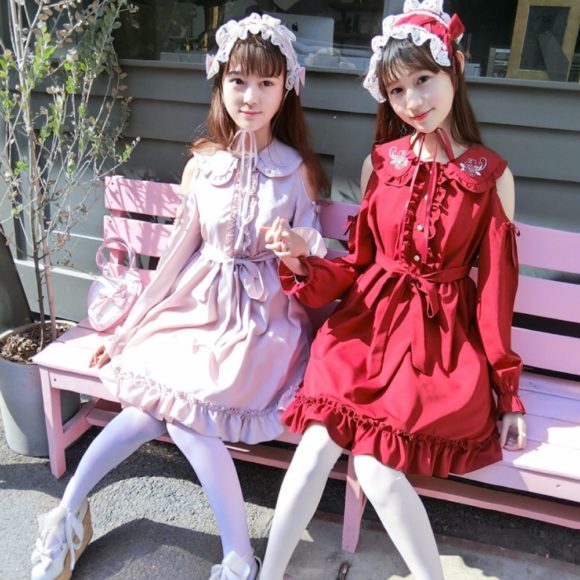 Retro Classic Lolita Chiffon Rose Dress
What a perfectly classical Lolita look,
with that head piece and rocking horse shoes!!
There are long and short-sleeved variations for both colors shown~
–
Thank you so much for reading,
and if you enjoy this post, consider supporting BonBonBunny~
I'm so grateful for you! 🎀
–