Friday, December 11th, 2015
A lot of the latest listings for new Winter dresses were blue and/or flowery, so I decided to work with that as my theme for today!!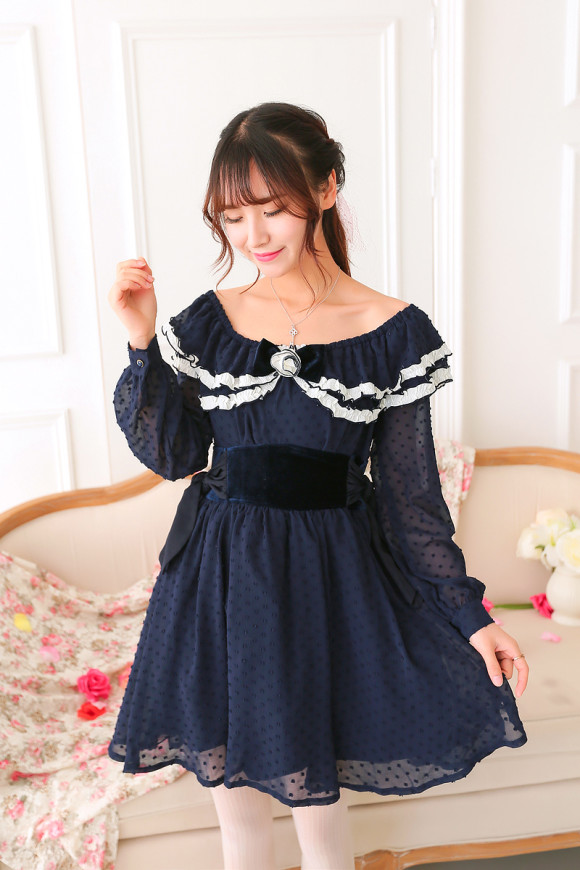 Elegant Navy Blue Shoulder-Ruffle Dress with Wide Waist Tie
This is SO! ELEGANT!!  Shoulder ruffles like these always look Victorian to me.
The wide waist belt and ties are super classy, too.
And finally, the flocked dots on the fabric are a very cute detail, too.
It also comes in a dusty pink color!
–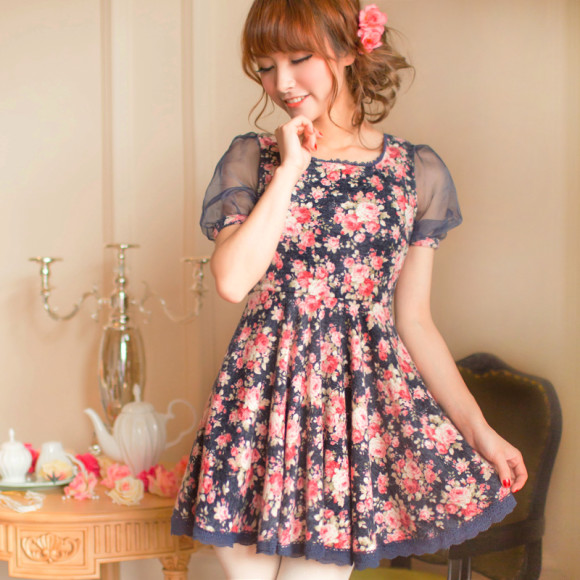 Rose Princess Navy Blue Onepiece Dress
Look at those cute little puffy sleeves!!
The bunches of roses printed on this dress are pretty as a painting.
This also comes in a creamy white and pink variation!
–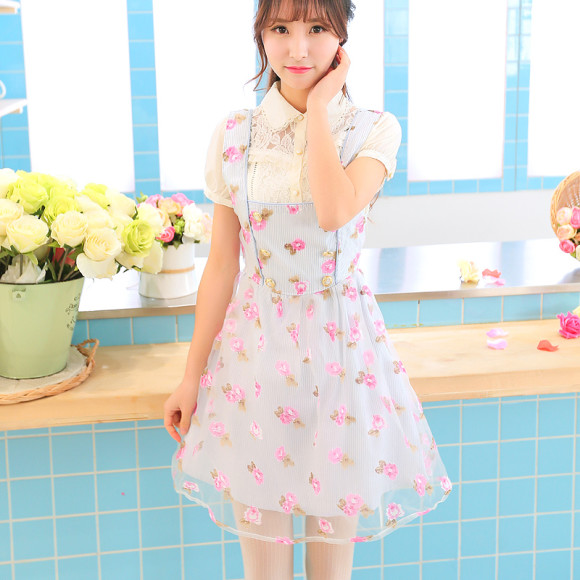 Pink Flowers Printed on Blue Princess JSK Dress
I like the sheer organza that the pink flowers are printed on,
making them hang above the pale blue fabric!
There are cute vertical rows of buttons going up the front of the bust, too.
–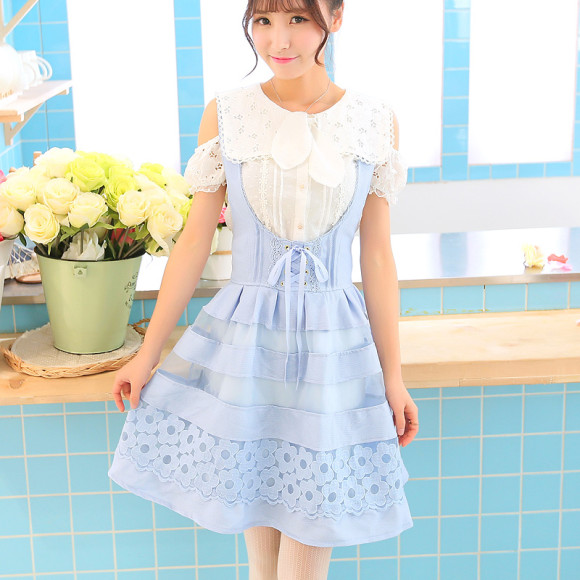 Pale Blue Underbust Skirt Dress
The sheer stripes and background in the lower half of this dress
are I think its biggest interest points!!
But the lacing under the bust is always a really pretty charm point.
–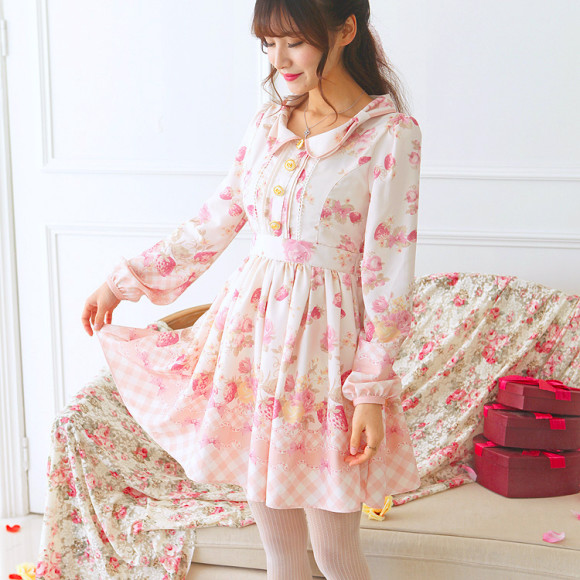 Pink & Offwhite Roses & Strawberries Autumn Himekaji Dress
Ok…………….. i lied and snuck exactly one pink dress into this roundup.
But look at how beautiful and himekaji it is!!
I think this may be a Liz Lisa replica?  But I do not know the exact design.
The check print along the bottom border is my favorite.