Wednesday, June 17th, 2015
Today's selection combines a few different items from the TaoBao brands Bobon21 and Candy Rain!  Btw, I always want to type "BoBon" as "BonBon"… for perhaps obvious reasons.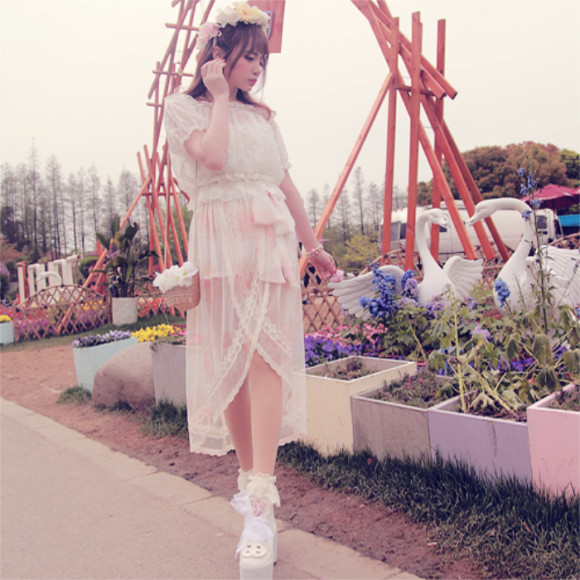 Soft & Lovely Sheer Chiffon Wrap Skirt
This skirt is long and sheer, making it light & fluffy like something an angel would wear!
–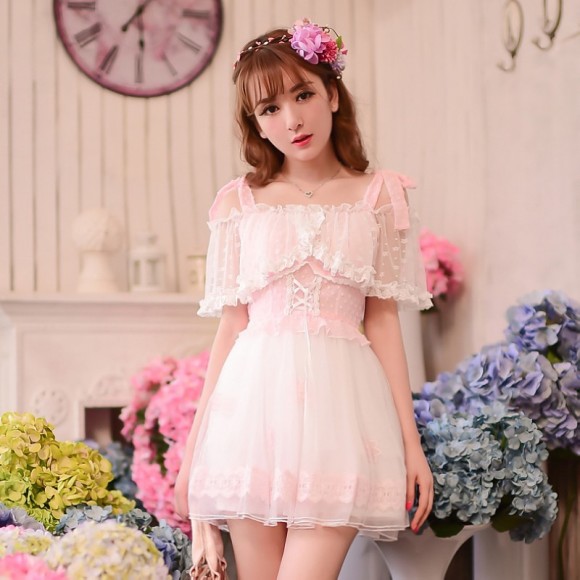 Lace Shoulder Drape Chiffon Dress
That soft fabric over the shoulders is among the most gorgeous touches
I've seen anytime recently.  I'm so inspired to sew something like that!
–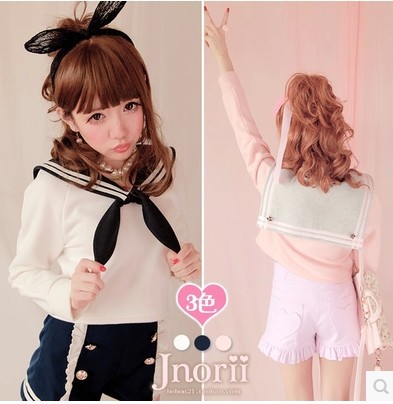 Kawaii Schoolgirl Sailor Collar Blouse
This comes in three colors!
A good and simple piece to have in your wardrobe,
versatile for making lots of cute outfits out of!
–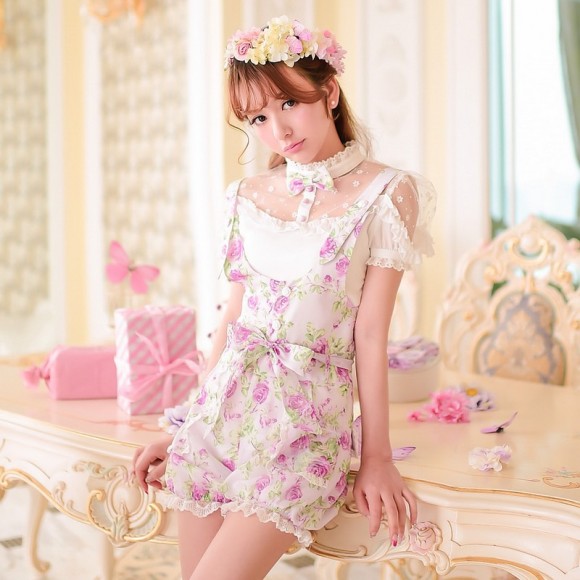 Princess Floral Jumper Pumpkin Pants
The bloomer-like shape of the shorts is the absolute cutest!!
The rose print is an elegant and mature upgrade to the traditional jumper look.
–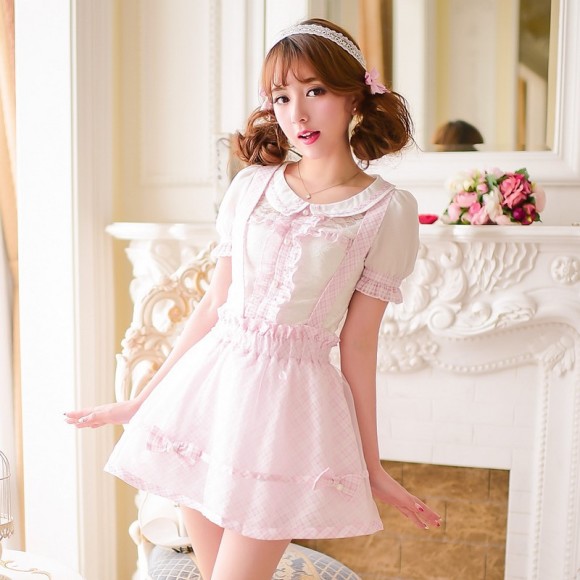 Sweet Pink Plaid Suspender Skirt
The soft sheer overlay for the skirt adds a layer of dreaminess!!
I really need to get some suspender skirts in my wardrobe,
their shape is so precious.