Tuesday, October 3rd, 2017
We've just entered Autumn, although at the time that I am writing this, it is still HOT enough to be Summer!! oAo
This selection of new arrivals from Candy Rain is almost perfect for this time!  They are light and flowy as usual, but with cozy, knit sweater details!
–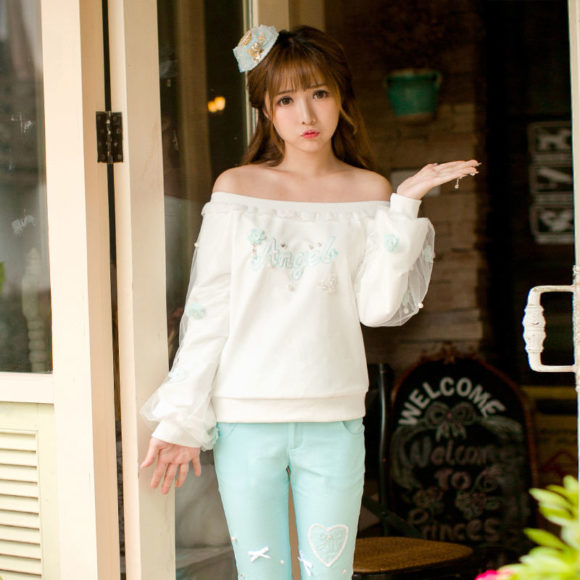 Candy Rain – Off-shoulder Long-Sleeve Sweatshirt
The long, loose sleeves on this cozy, embroidered top
actually have a layer of chiffon over them, with dainty little details!
–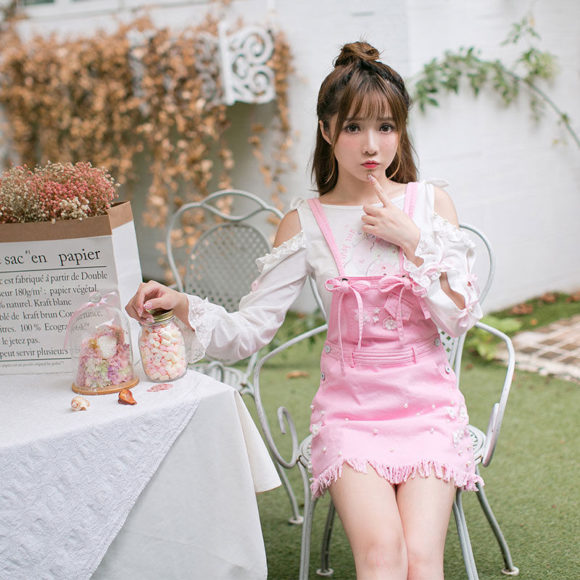 Candy Rain – Fray Spaghetti Strap Dress
Okay, maybe this one isn't warm enough for the weather as it gets cooler,
but it was in the new arrivals and I really wanted to share it!
It's such a perfectly sweet pink color,
and the playful overall look is in right now!
–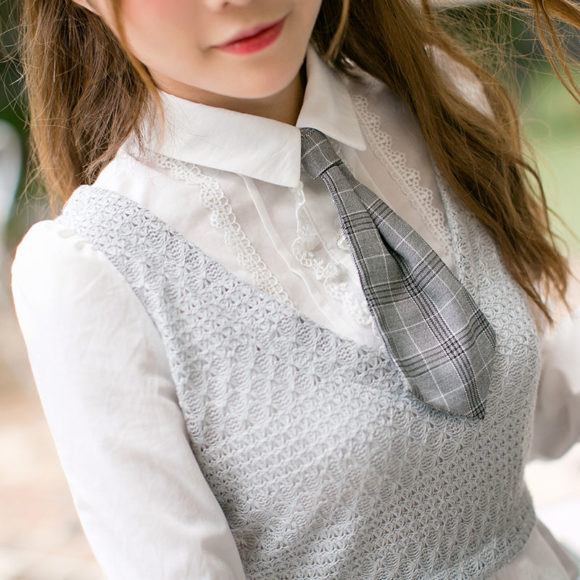 Candy Rain – Bow Mock Two-piece Long-Sleeve Top
Look at this super smart-looking top!
I love the mini tie.
This brings a school uniform to mind!
–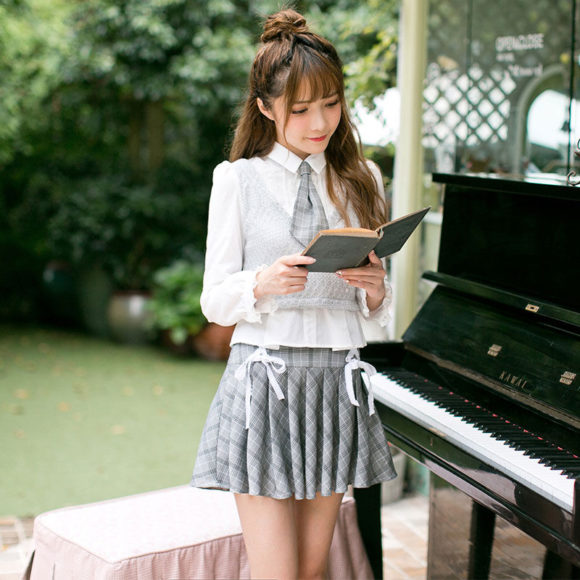 Candy Rain – Plaid Pleated Mini Skirt
The super smart skirt that matches the blouse!
I would feel like I have to be studying and reading
the whole time I wore this.
–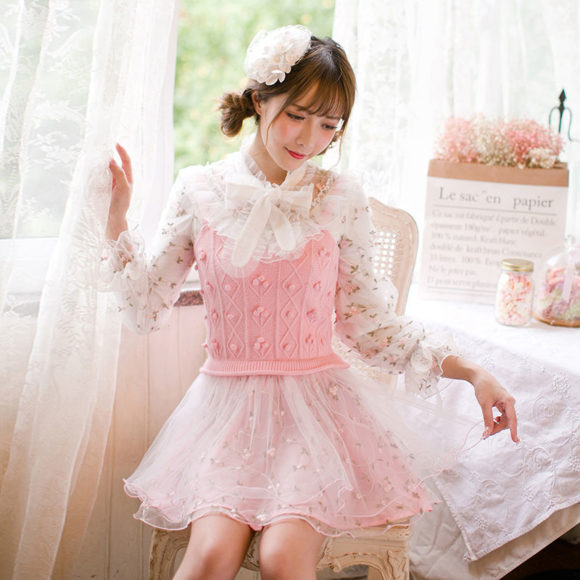 Candy Rain – Mesh Panel Spaghetti Strap Knit Dress
Look at the pretty pink sweater part of this dress!
This is exactly what I'm talking about when I speak of
a fusion of Autumn elements with Candy Rain's usual pretty,
princessy fashion~
–
Thank you so much for reading,
and if you enjoy this post, consider supporting BonBonBunny~
I'm so grateful for you! 🌸