Friday, October 9th, 2015
This is yet another roundup that I stumbled into while searching for completely different things!  The cute dresses that I found in this Ebay store are ones that I have never seen on Aliexpress or others! :O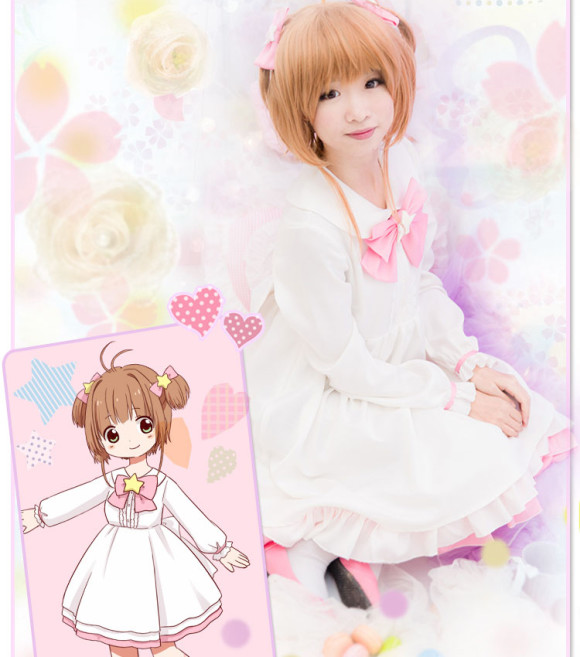 Sweet Soft White Cardcaptor Sakura Cosplay Lolita Dress
A beautiful soft white dress! *o*
With dainty pink accents!! (/*O*\)
The design is Cardcaptor Sakura-inspired!
–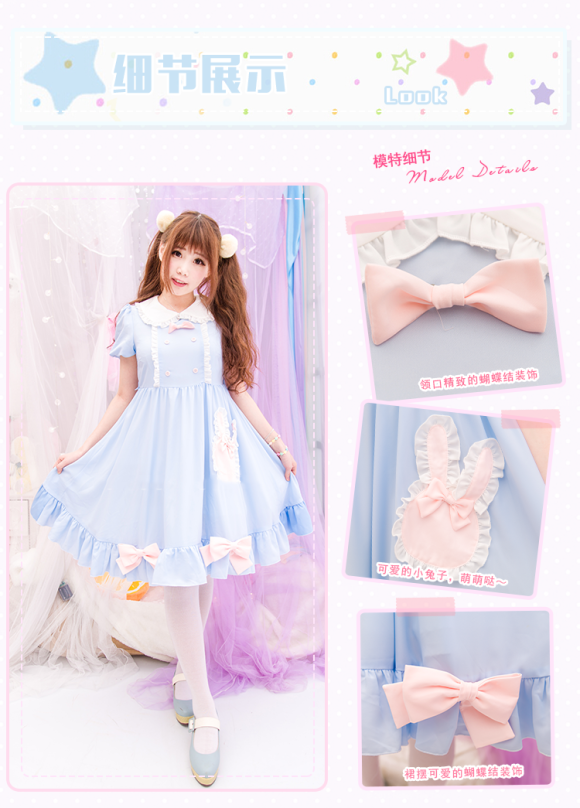 Pastel Blue & Pink Bows & Lace Bunny Lolita Dress
Ok, don't let me forget to put bunny-shaped pockets on the dresses and skirts that I make.
Because this is so freaking cute I can't even handle it.
What an adorable and endearingly simply Lolita OP!
–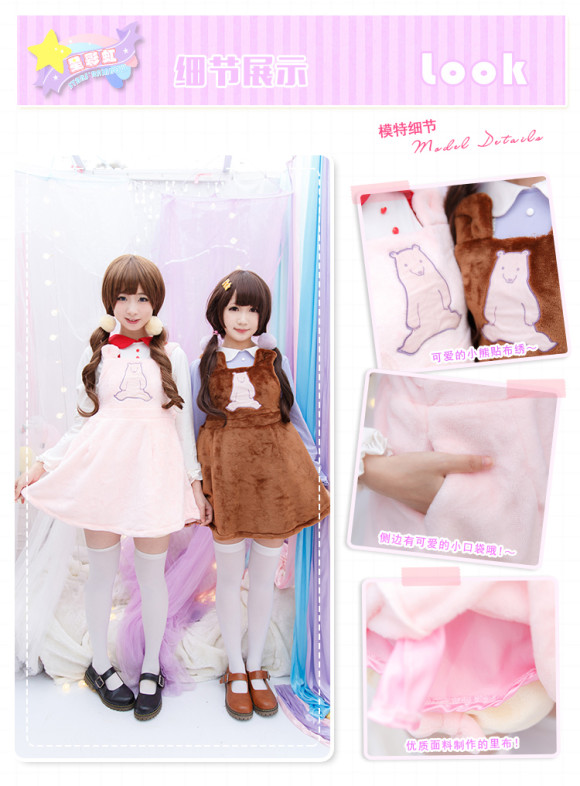 Fuzzy Warm Embroidered Bear Jumper Skirt
OMG the fuzzy fabric for this looks SOOOOO thick and warm!!
Even for something like a suspender jumper skirt,
this has to give you a lot of cozy warmth!!
–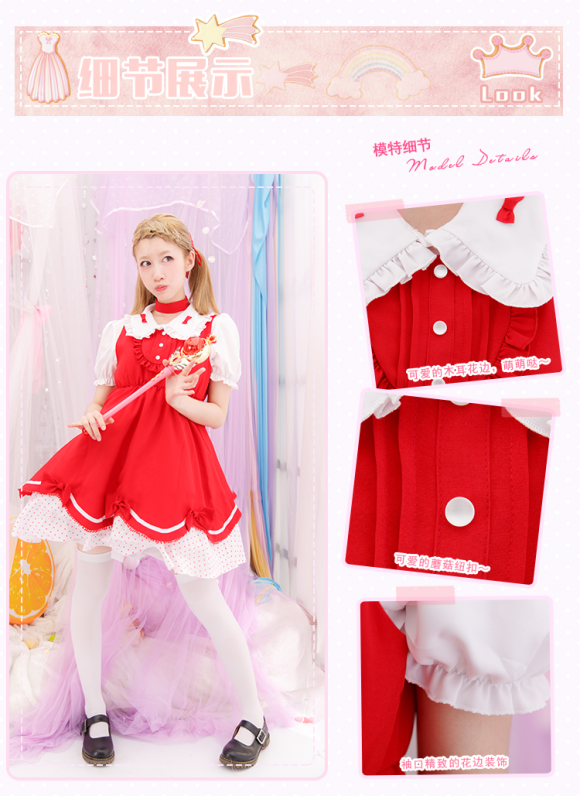 Cardcaptor Sakura Red Magical Girl Cosplay Lolita Dress
Now this is a very traditional Cardcaptor Sakura image dress!!
If you wore this, you would have to battle magical monsters
and save the day – it's just a rule!
–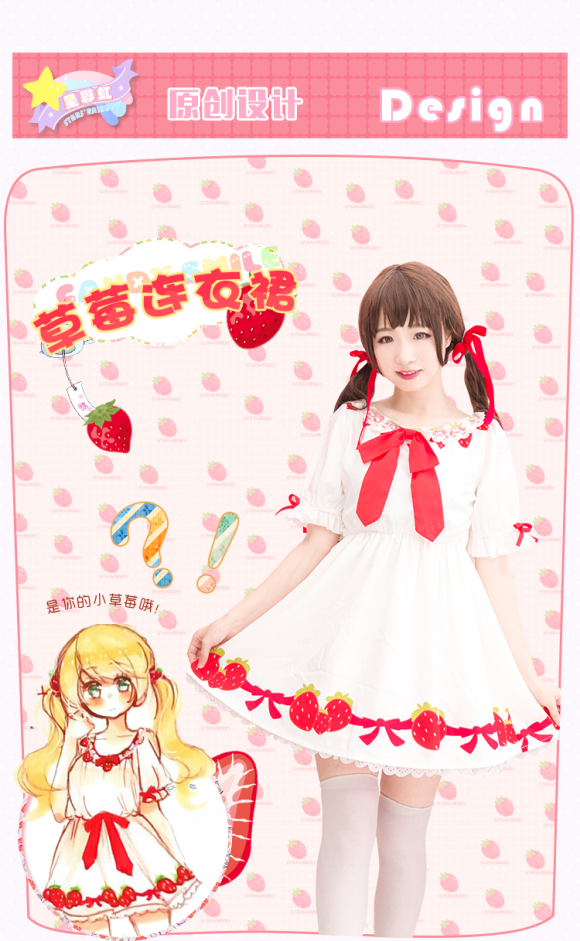 Sweet Strawberry Soft Chiffon Lolita Dress
I wonder if this is a Cardcaptor Sakura dress too??
I don't know for sure, but the design for it is sooooo cute!!
I really like white dresses, but I'd be sooo worried about staining them. nn;