Tuesday, December 1st, 2015
I drooled over some of these Kurhn dolls in another post, but that roundup was on the more general fashion dolls.  Kurhn is also known for producing these incredibly detailed Chinese princess and fairy design dolls!!  I think I could just stare for hours at the bamillion beautiful details in these outfits.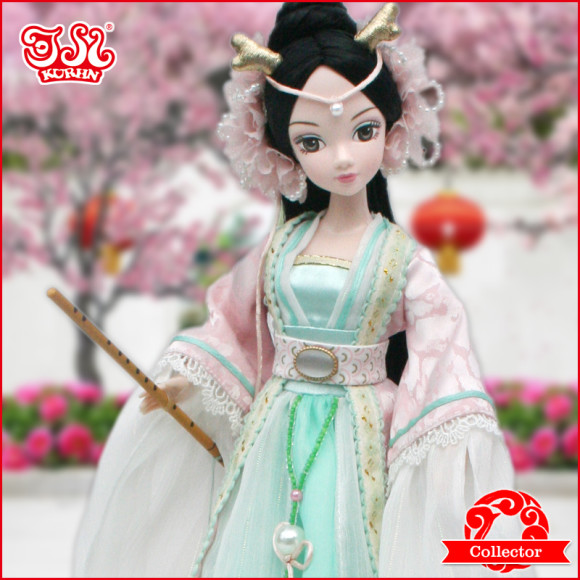 Chinese Dragon Princess Kurhn Doll
Look at those soft pastel colors!!  Precious mint and pale pink
are among my favorite combinations…
The pearly flowery accessories in her hair are gorgeous!!
–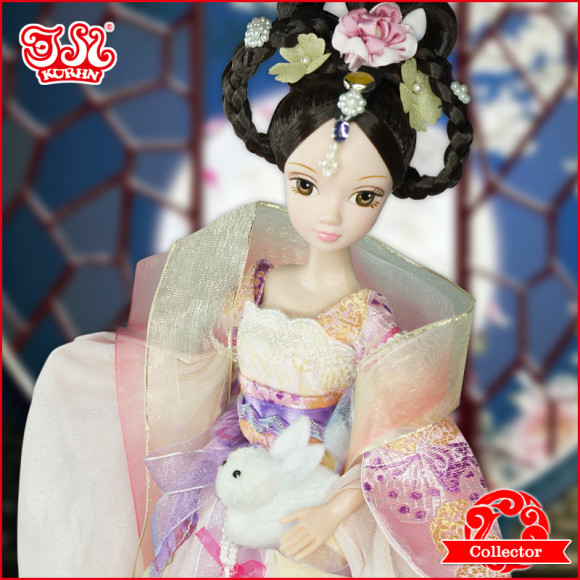 Chinese Rabbit Fairy Princess Kurhn Doll
This one has A BUNNY!!!
Her pale pink and purple outfit with flowing ribbon shawl are ethereal and pretty.
Again, the flowers and pearls as accessories in her elaborate hair
are among the most impressive details I've seen.
–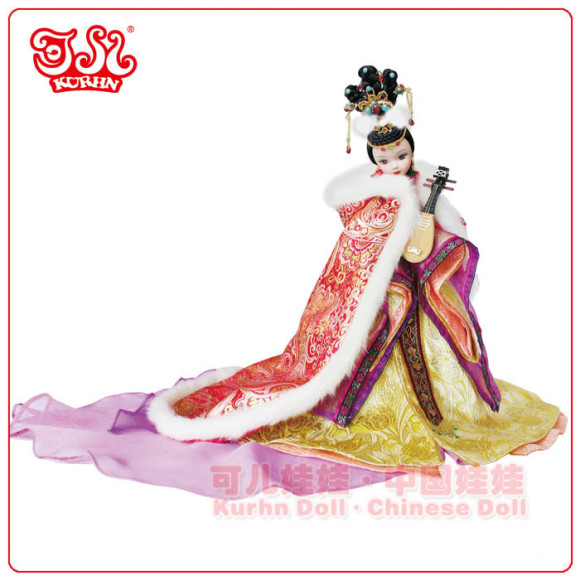 Limited Collector's Edition Kurhn Doll – Wang Zhaojun
Wang Zhaojun is one of ancient China's legendary Four Beauties,
real historical people who had great impact on China's political development.
And look at how beautiful this doll is!!
The long train behind her is my favorite detail.
There are only 300 of these limited edition dolls made,
so it is significantly pricier than the other dolls I featured here today!!
–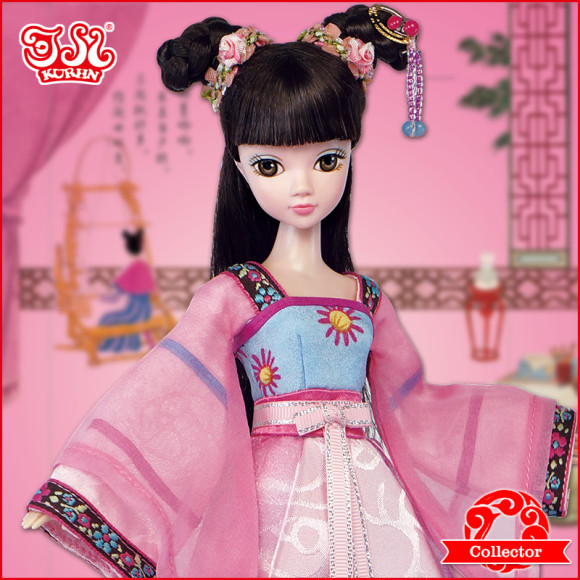 Cute Pink Chinese Princess Kurhn Doll
The colors of this one are soo cute!!
It's a more vibrant pink than the others that I ogled over…
It makes her look more youthful and cute!!
–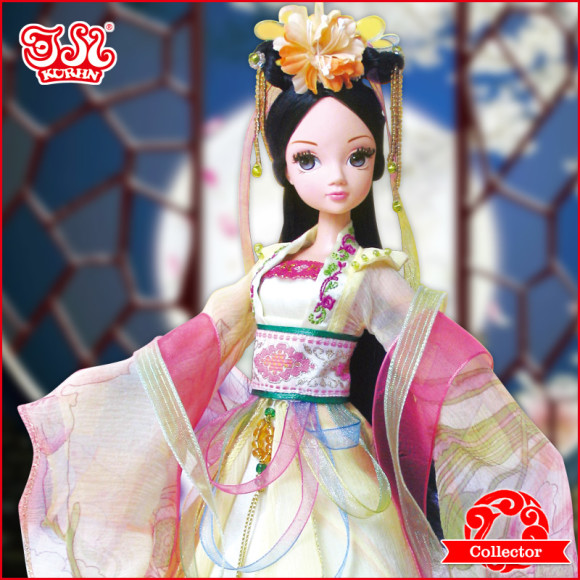 Chinese Mythical Fairy Kurhn Doll
This is from a fairy tale line of dolls!!
The sheer ribbons draped all over this doll's sunset-like outfit are my favorite detail.
She is also adorned with beads and pearls.