Wednesday, July 26th, 2017
It is time, my dudes, for yet another game list.
The Myths of the World series is one of the earliest point-and-click
puzzle adventure games I ever checked out!
The stories and settings of these are EXTREMELY cool,
each one inspired by a different culture's magic, mysticism, and folklore.
A recurring theme in the series is some kind of additional
crafting or puzzle mechanic… I'm not really sure how to explain,
but the first one has an alchemy + magic system,
and each other game has something like that, too,
in addition to your usual adventuring and puzzle-solving.
Give these awesome and artful games a look,
and remember that if you're interested in playing,
you can click on any of these to be brought to the download page!
–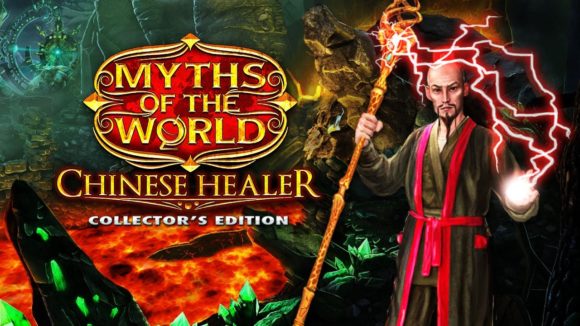 Myths of the World: Chinese Healer
A great myth has enduring power… no matter where the story comes from. In this first game in the exciting new Myths of the World series, your story begins as a Chinese healer who's brought to the Imperial City to save the Emperor's son. But you uncover a devious plot and end up having to save yourself! Throughout the game, you'll use your herbal kit to concoct powerful potions to summon spirits and heal the people you meet. There are also collectible cranes hidden everywhere, and achievements to earn as you play.
–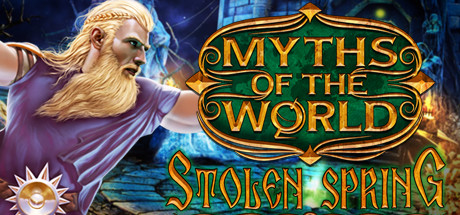 Myths of the World: Stolen Spring
The rich folklore continues with this exciting tale set in an old Slavic land. As Child of Spring, can you save the world from eternal winter?
A cruel and cold Goddess of Winter has hijacked springtime, and her victim has called on you for help. You'll be surprised by what you, a lowly peasant, can do in the face of evil – and what cute little furry friends you'll meet along the way in Myths of the World: Stolen Spring.
–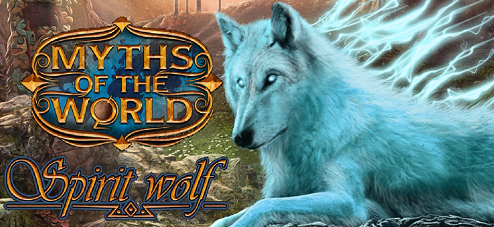 Myths of the World: Spirit Wolf
The wolf spirit still haunts… will you heed its call?
You're an expert in Native American symbolism who's been called to investigate some glowing glyphs. Your amulet, which has been in your family for generations, begins to glow as soon as you arrive, as if it's part of this place…
As you begin to investigate, you encounter strange ghosts from the past. Find out what caused their rift all those generations ago and how you're connected to this place and its spirit.
–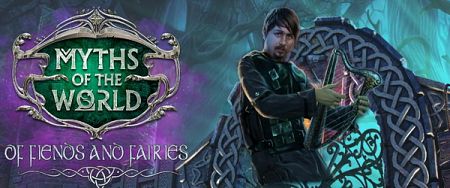 Myths of the World: Of Fiends and Fairies
The rat catcher's after more than rats this time. He's kidnapping fairy folk! Where did these pixies come from, and what do they have to do with your grandfather's fairy tales?
Play both traditional and silhouette hidden-object puzzles in this dark fairy tale game. A unique new Q&A puzzle helps you discover your grandfather's tie to the fairy realm. 
–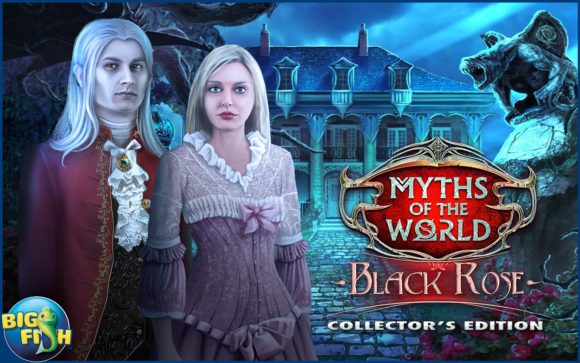 Myths of the World: Black Rose
Vampire hunting is a full-time job, and your latest lead has brought you and your partner to Louisiana. Hop aboard a Mississippi River cruise, and get to work! You must investigate the riverboat passengers to expose a vampire who's carrying an ancient artifact that could spell disaster in the wrong hands. Just be wary of who you trust… Even a seemingly normal person might be under the spell of the cunning vampire, luring you into a trap. Uncover the clues and unmask the true villain in this heart-pounding adventure! 
–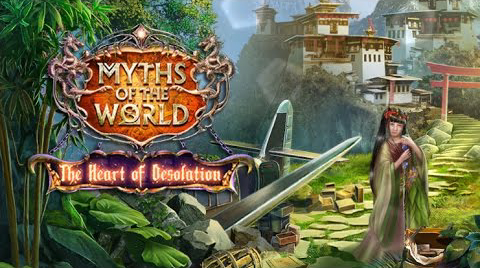 Myths of the World: The Heart of Desolation
It was just supposed to be a routine mission. Fly in, drop supplies, and fly out. But when a dragon attacks your plane, crash-landing in a lush valley, you're drawn into the adventure of a lifetime! This ancient valley is filled with living, breathing dragons – guardians of nature who protect the weak. But when one of their own becomes possessed by their ultimate foe, it's up to you to restore order. Can you defeat the Dragon King's mighty terracotta army, or will the world be destroyed once more, just like it was centuries ago?
–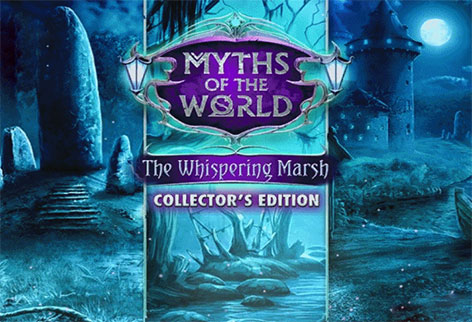 Myths of the World: The Whispering Marsh
People have been vanishing in the Whispering Marsh, and the county has enlisted you to investigate. But this is no ordinary missing-persons case… The entire marsh is steeped in myth, with tales of mysterious twinkling lights that can mesmerize their victims and lure them to their doom. What are these lethal illuminations, and who –or what – is controlling them? You'll have to act fast to find out before it's lights out for you, too, in this chilling adventure!
–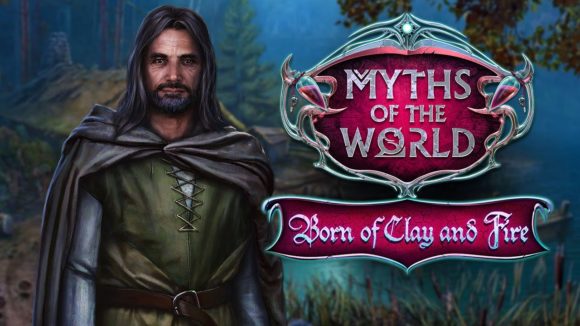 Myths of the World: Born of Clay and Fire
A mysterious creature is wreaking havoc in your home city of Prague, and only you have the power to stop it! After your father is arrested, you find out just what he had been researching in his hidden alchemy lab – the Clayborne, powerful mythical monsters, born from clay and fire. Now it's up to you to discover the true nature of the Clayborne and save the city from destruction in this epic puzzle adventure!
–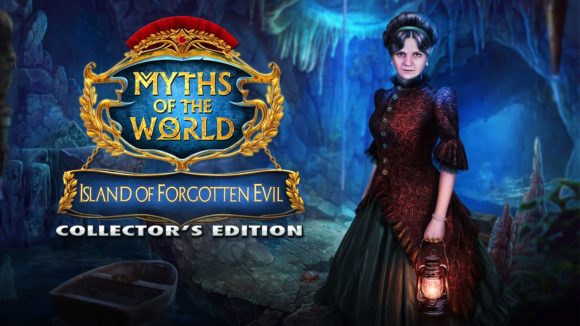 Myths of the World: Island of Forgotten Evil
Before his death, your uncle hid a mysterious artifact that only you could find. What starts as a search for the truth quickly turns into the adventure of a lifetime when a ghostly apparition tries to thwart your plans! Can you break the curse of the Legionary before it's too late, or will you be its next victim? Find out in this riveting puzzle adventure!
–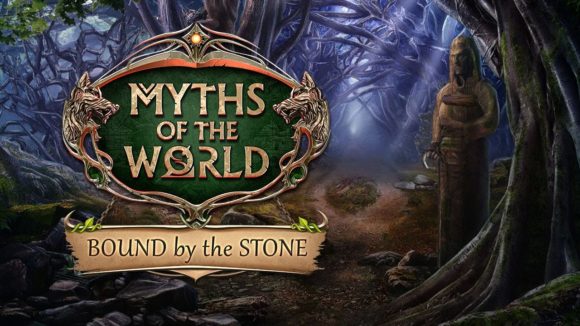 Myths of the World: Bound by the Stone
The town of Beline is under attack! The only thing standing in the way of the town's destruction is a yearly ritual, but a mysterious sorcerer is getting in their way! Can you uncover the sorcerer's origins and save the town in time? Find out in this compelling adventure game!
–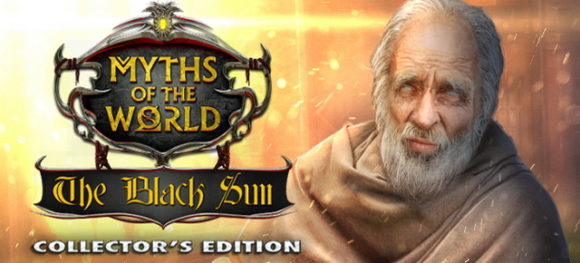 Myths of the World: The Black Sun
Your hometown's commander has gone missing, and you've been called in to investigate. Before you get far, a strange creature turns your father into stone! It's a race against the clock as you track down the beast and try to save the town. Will you find the monster in time, or will you become its next victim? Find out in this spine-tingling adventure!
–
If you enjoy this post, consider supporting BonBonBunny~
Thank you very much. 😇
💠🔹👑🔹💠

–