Tuesday, November 17th, 2015
A whole new update of Wintery pieces from Candy Rain (one of my fave TaoBao brands) was just listed by BOBON21 (one of my fave Aliexpress stores) and oh my gosh they are SO dainty and princess-like!!  While being made of thick, fluffy material that will keep you warm on chilly Winter days!!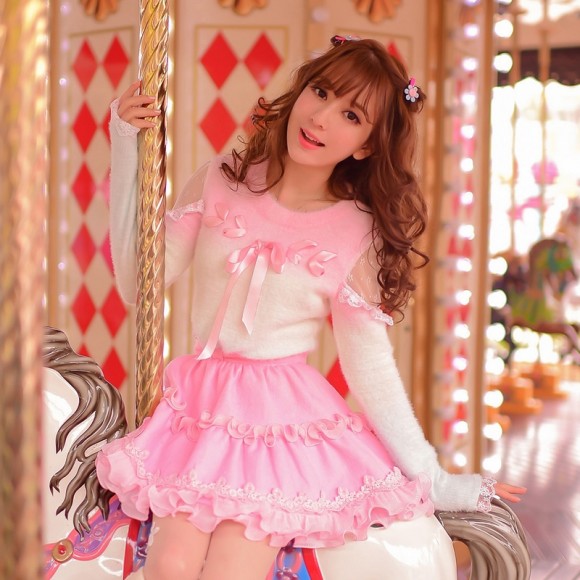 Candy Rain Pink-White Gradient Ribbon-woven Lace Detail Sweater
Oh gosh, there are sooo many detail points to this that are SO pretty.
The soft gradient from pink to white, the ribbon woven through the front
to make a bow, the sleeves hollowed out and covered with lace,
the lace edge at the end of the sleeves~
It is like wearing a PRECIOUS MARSHMALLOW.
–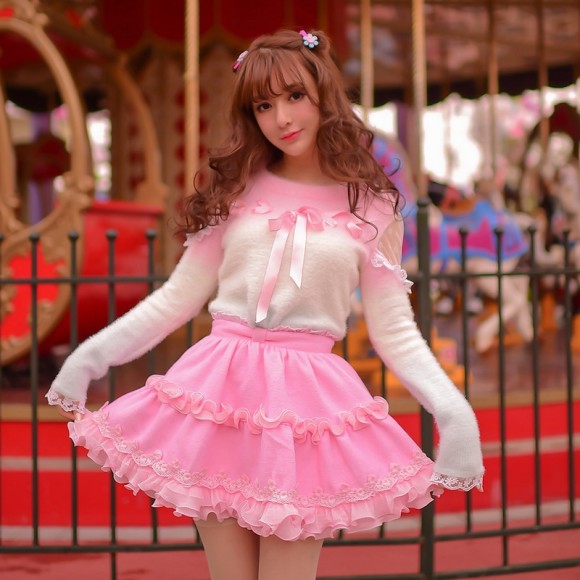 Candy Rain Soft Pink Winter Ruffle Skirt
This is the listing for the skirt from the same picture. nn
The intense ruffles look like flower petals!!
You would have to clickthrough to see the more zoomed-in detail pics,
but the material of the skirt is fluffy and woolly!!
–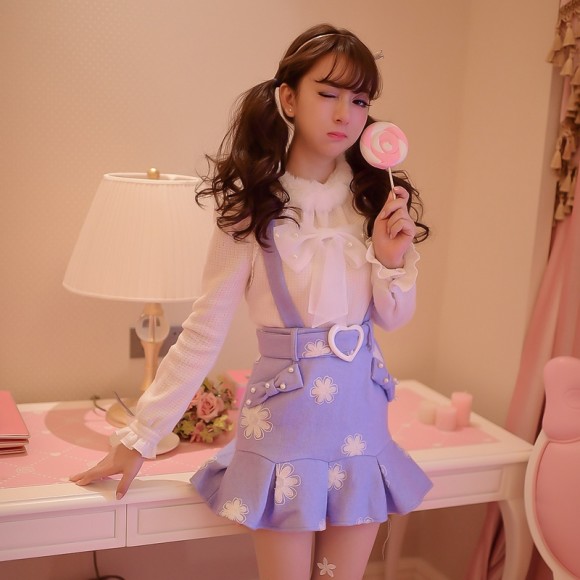 Candy Rain Soft Woolen High-Waisted Suspender Skirt
Ok, this is the ONE non-pink item in this roundup.
It is another super fuzzy and warm-looking material~
Even though the white embroidery is flowers,
it looks like snowflakes in the Wintery context~
I love the heart-shaped belt buckle!!
–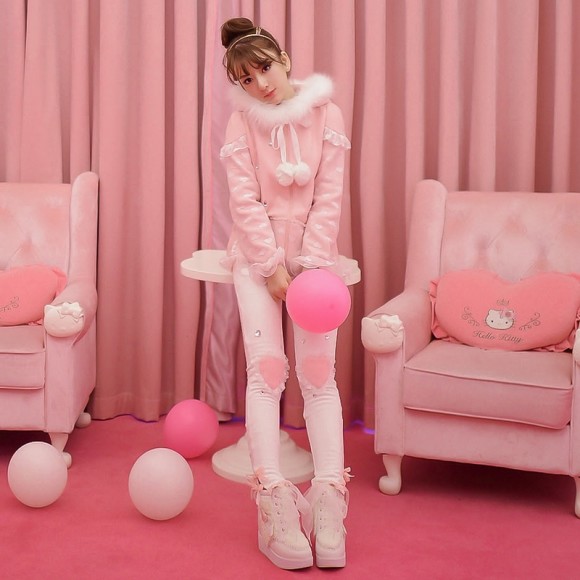 Candy Rain Warm Pink Hearts Overlay Himegyaru Hoodie
I know this isn't the best detail pic, but you can click the link
to see it more closely – the sleeves and pocket of this hoodie
have a sheer white overlay fabric with hearts on it!!
And the hood and its drawstring ties are fluffed out
with the softest white faux fur ever!!
There is also a listing for those leggings, too~
–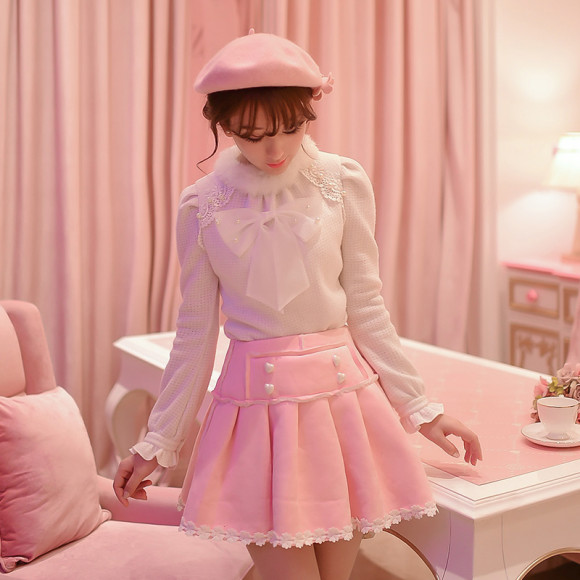 Candy Rain Empire Waist Princess Pink Sherpa Fleece Skirt
This skirt is deceptive in appearance – it is SUPER thick and warm,
and is hiding fluffy sherpa fleece on its underside!!  WOW!!
And besides all of that, its design is just simple and prettily princess-like.