Saturday, October 3rd, 2015
Just the other day, I shared a handful of cool playsets and Barbie doll houses, but today it's time to cover some dolls!!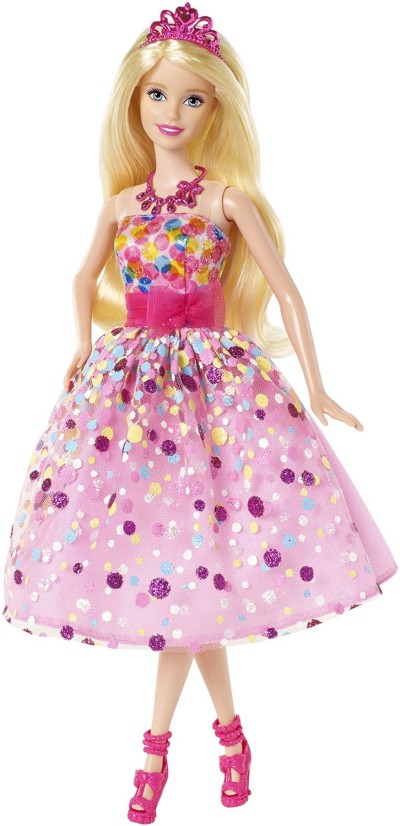 The PERFECT gift!!
I would be ecstatic to get one of these for my birthday, lol!
And you HAVE to check out the detail pics –
there is SOOO much glitter all over the dress!
–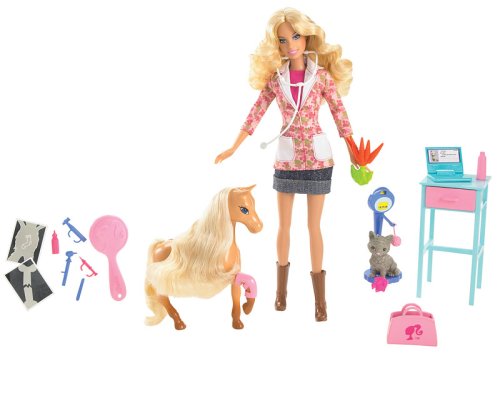 Okay, no lie, I went for this Barbie because I love her poofy curly hair!
This reminds me a lot of a Doctor Barbie that I had from the 90s.
That floral jacket she is wearing is rockin', too.
–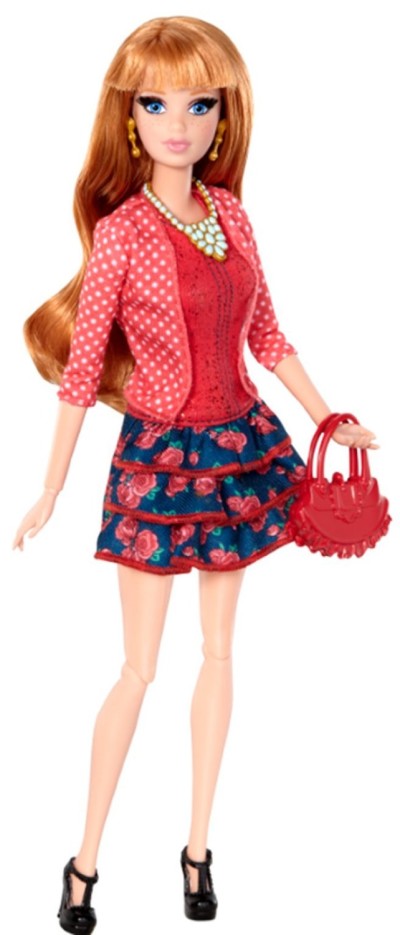 Barbie Life in the Dreamhouse Midge Doll
The Barbie Life in the Dreamhouse series is super endearingly charming!
Midge returned from my Mom's days of playing with Barbies
on the show one day and has resurfaced as a doll and character.
That's seriously so cool!
–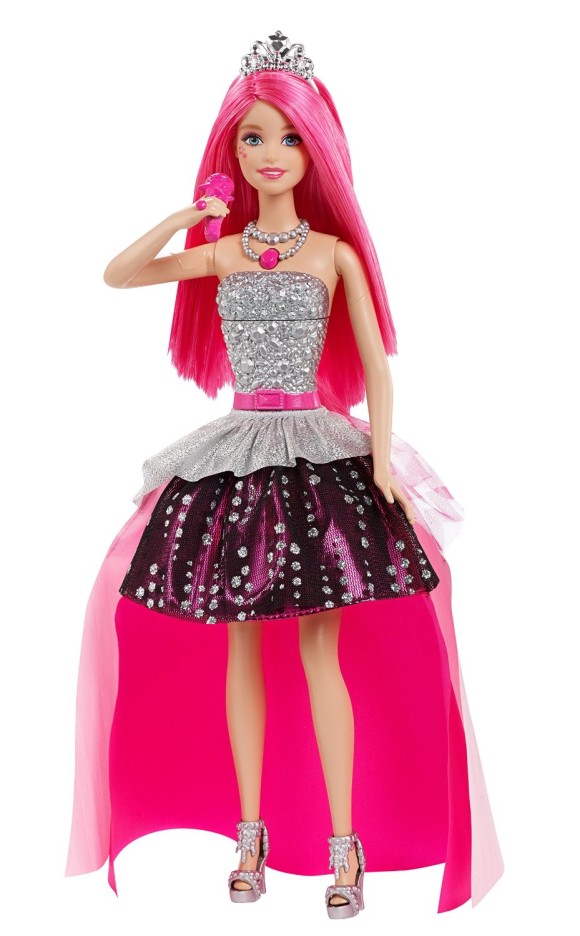 Barbie in Rock 'N Royals Singing Courtney Doll
Okay, this doll has pink hair so it is automatically my favorite.
Rock 'n Royals is a recent Barbie movie addition.
I should probably watch it sometime,
watching those movies is a guilty pleasure of mine!
–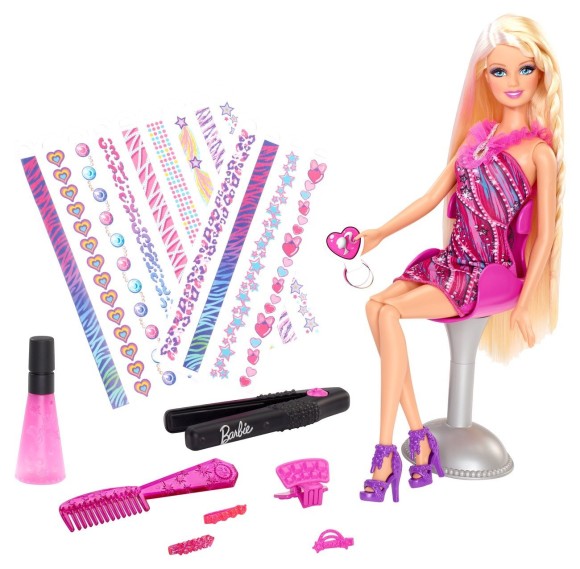 Hair tattoos??  How?!  HOW?!?
This is like the kind of Barbie I would get
just because I wanted to know how it "worked."
Anyway, check out that amazing agejo dress Barbie is sporting!