Thursday, December 3rd, 2015
Today's selection is a very eclectic roundup, just because a bunch of my fave stores updated with a lot of items all at the same time!!  So here are some very pretty nightgowns perfect for princesses to wear on cold nights, some cutesy undies, and pretty Sailor Moon skirts!!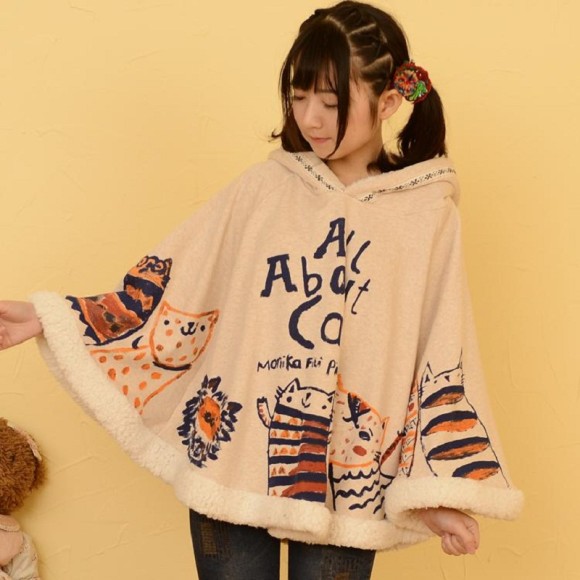 All About Cats Winter Mori Girl Poncho Cape
I'd bet there's quite an overlap between mori girls and cat lovers. ' – '
Just a hunch.
Anyway, just look at how cuuuuuute the funny little kitty illustrations are!!
And I am so completely in love with warm ponchos… you can wear them
OVER a coat if you want to be super extra warm!
–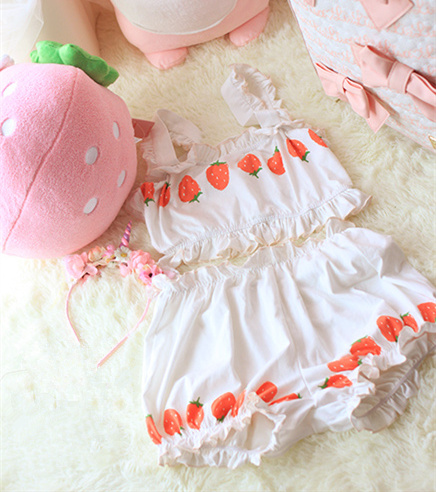 Kawaii Strawberry Bloomers Undies Set
This is a really cute and indulging thing to lounge around in!!
There is a really cute anime girl illustration shown modelling these pieces
on the page, too. nn
–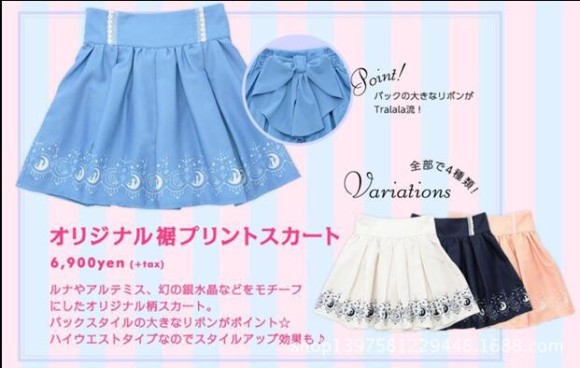 Stylish Gal Sailor Moon Border Print Skirt
So many Sailor Moon items are so stylish nowadays!!
I would be so torn trying to pick just one of the color variations out. oAo
I want the peach one!!  No wait, the light blue! No, navy blue!
Aahh!!
–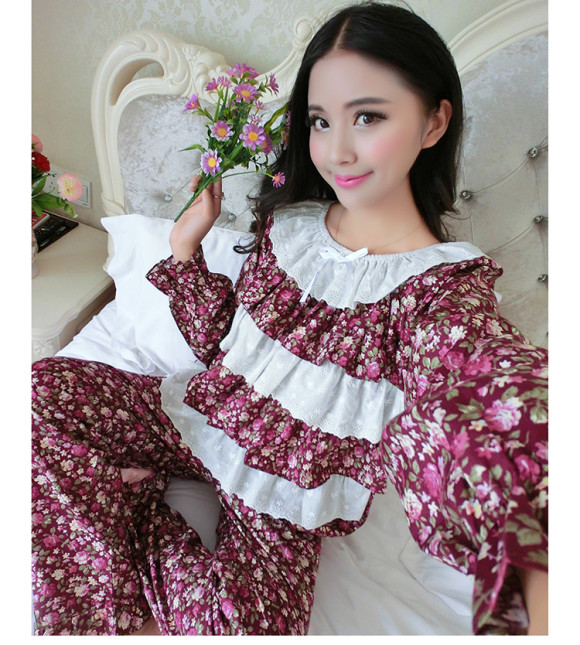 Casual Princess Floral Ruffle Nightgown Set
A HUGE selection of these were added to this shop,
it was so hard picking just one floral one to show!!
Clickthrough and browse the rest – all of them are so elegant
and cozy!!  They make bedtime feel like a princess-y indulgence~
–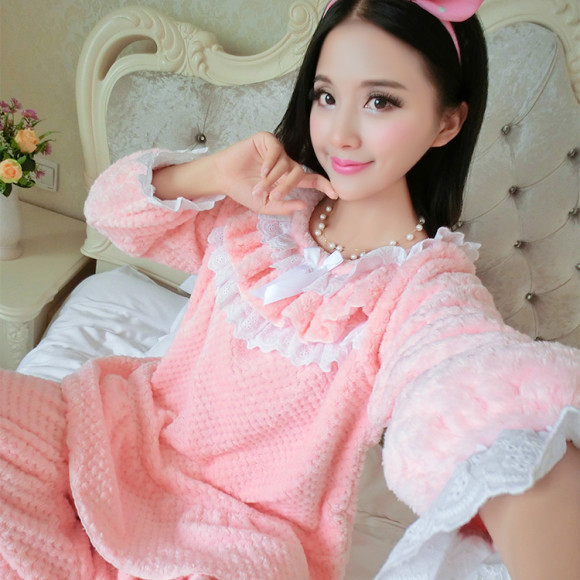 Warm Fluffy Lolita Princess Pink Nightgown Set
Okay, I picked one of the floral cotton nightgowns for the above one,
but I also had to show that a bunch were also added in this very warm
and cozy-looking thick fuzzy fabric variety!!
There are other pastel colors available, but naturally I had to go for the pink one.
Sooooo snuggly-looking!!