Friday, September 11th, 2015
Sailor uniforms are almost the DEFINITION of cute!  And a lot of the selection of seifuku sets I picked out today are comfy and cozy, perfect for lounging around in a cute style!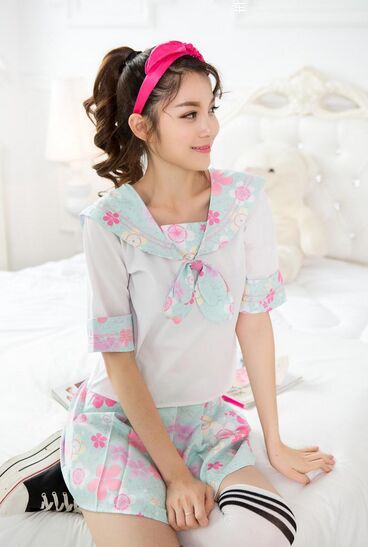 Flower Print Pastel Sailor Uniform Set
Ohhh the flower print on this is soo cuute!
And it comes in other colors too – pink on light blue
or pink-on-pink!!
The happy pastels are the best!
–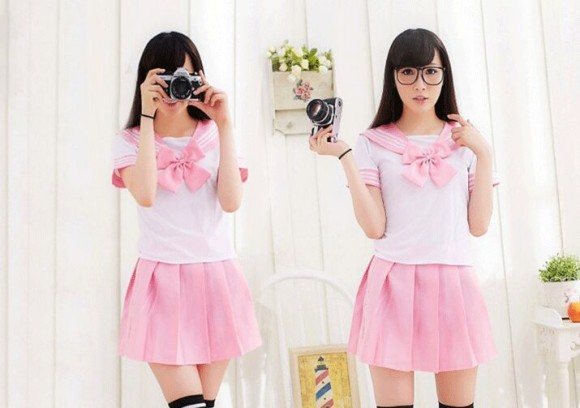 Pastel Solid Color Sailor Uniform Set
This is the simplest style of all –
and simple can be the best!!
Cute and wearable, this seifuku set comes in several pastel colors~
–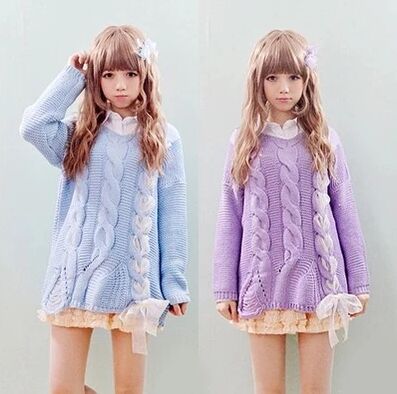 Cozy Knit Pastel Sweater with Silk Ribbon
The ribbon braided into this sweater is so pretty!
I need to learn how to do that myself~
A slouchy sweater like this looks soooo cute over a sailor uniform skirt!
–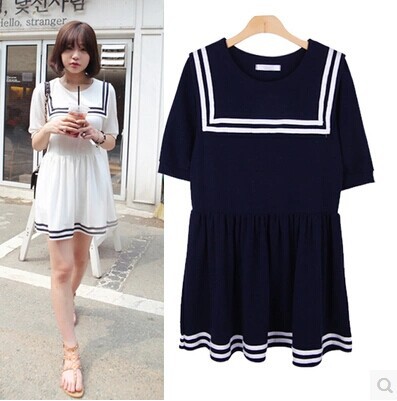 This looks especially nautical compared to the others featured today,
and it is a dress rather than a set!
–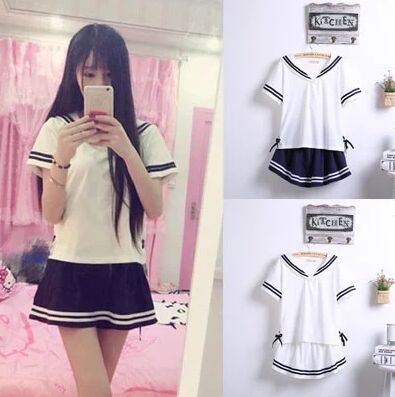 The tiny ribbons on either side of this top are a sweet touch,
and there are even shorts sewn in under the skirt!