Tuesday, November 28th, 2017
This post from 2015 gets circulated every holiday season….. here's an updated one, with products that are actually available!
–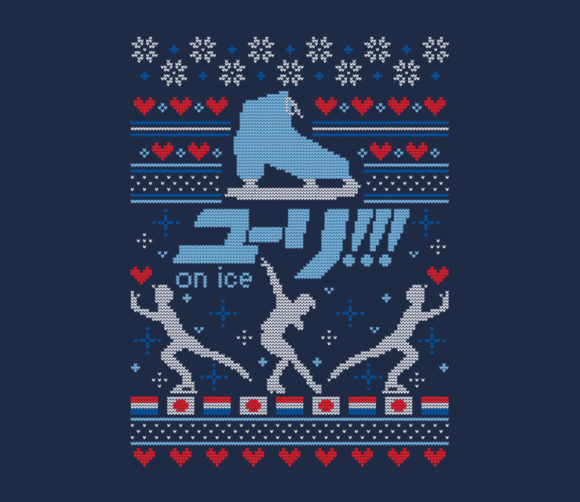 Yuri!!! on Ice Ugly Christmas Sweater
What!!!  Yuri on Ice is well-known enough to have merch sold
in geek stores and stuff?!
That is crazy to me, but I love it!
–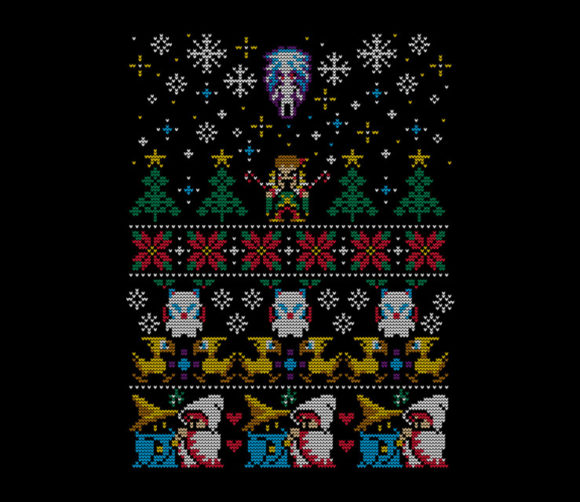 Final Fantasy Ugly Christmas Sweater
This is an odd mix of Final Fantasy VI + Final Fantasy I,
but I'LL TAKE IT!
–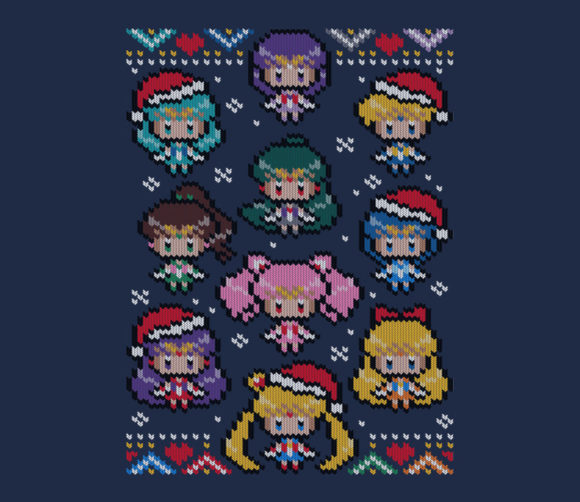 Sailor Moon Pixel Senshi Ugly Christmas Sweater
OMG, the pixel art for these characters
is TOOOOO CUUUUUUTE!!!
–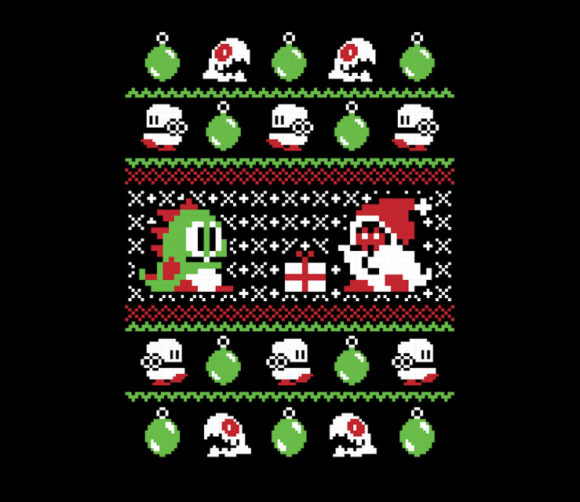 Bubble Bobble Ugly Christmas Sweater
I am……. SOOOO tempted to get this for my boyfriend.
Bubble Bobble is one of his fave old games!
–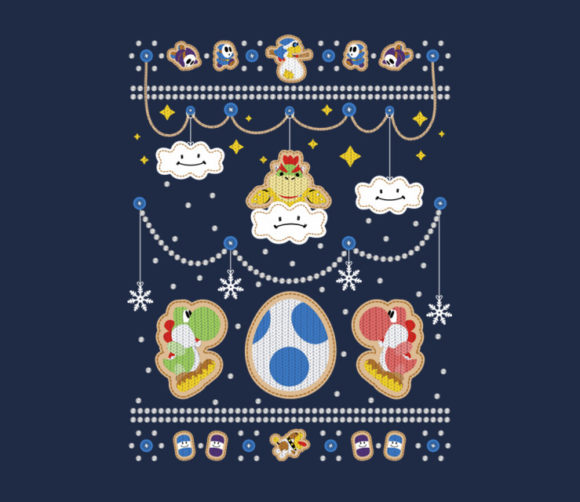 Yoshi's Woolly World Ugly Christmas Sweater
THIS IS SO CUUUTE!!
What!!  This is, like, illegal levels of cute.
If I get this, I would wear it all year, and lose all of my friends.
And it would be worth it.
–
Thank you so much for reading,
and if you enjoy this post, consider supporting BonBonBunny~
I'm so grateful for you! ❄️
–