Saturday, July 29th, 2017
A new round of Summer items was just added to Candy Rain's lineup~
For real, you guys know by now that this is one of my favorite brands of all time.
It sure ain't a secret!
But, really, when you look at how incredibly pretty these dresses and soft blouses are,
who wouldn't fall in love?!
–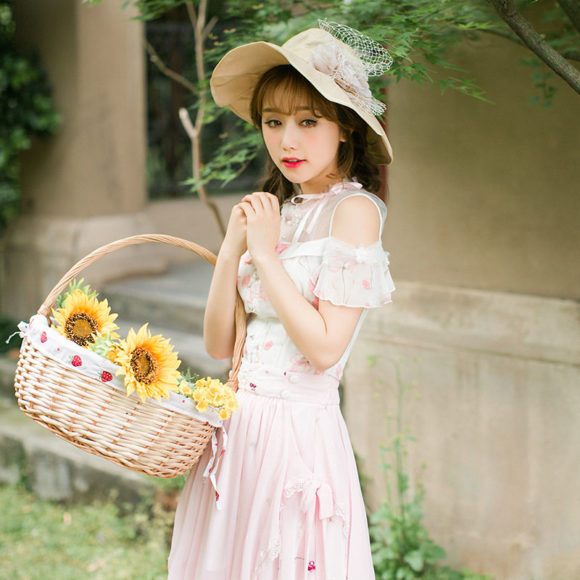 Candy Rain – Open Shoulder Chiffon Short-Sleeve Dress
I love the open keyhole shoulders!!
And the length of this dress, in such a super soft pink color,
is so gorgeous!
–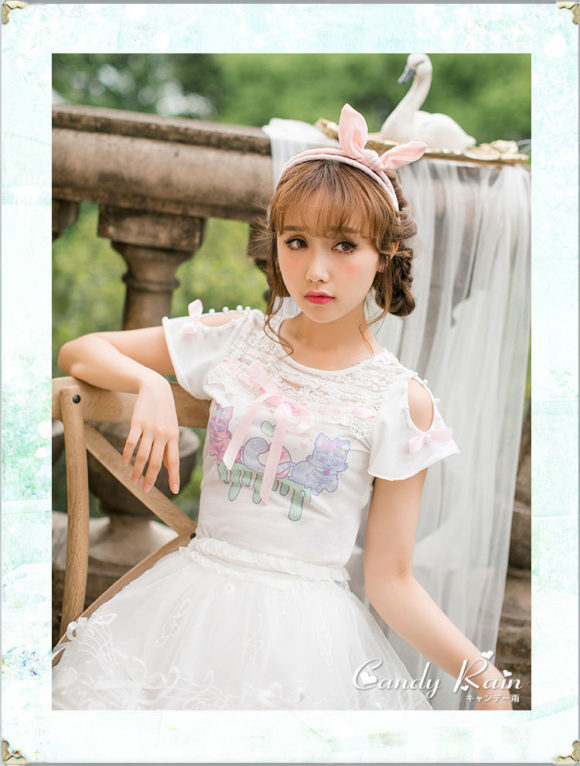 Candy Rain – Mesh Panel Short-Sleeve Top
There are cute pastel kitties in a melty design on this top!!
This is a more casual piece as far as Candy Rain usually goes,
so it's a bit more wearable for your general day-to-day
than all the floofy dresses and things they usually do~
–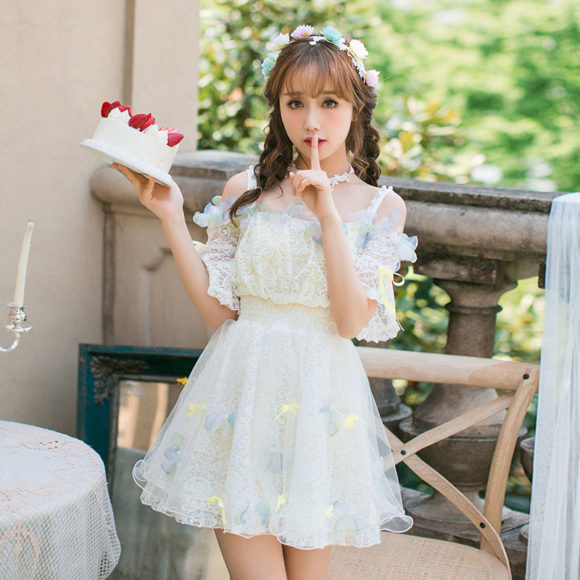 Candy Rain – Open Shoulder Lace Short-Sleeve Minidress
OMG I love pale blue and buttery yellow together!!
It's such a perfect, delightfully Summer-y combination.
And, it's kind of uncanny that the model is holding a cake…
because that shade of yellow always makes me think of cake, too!
–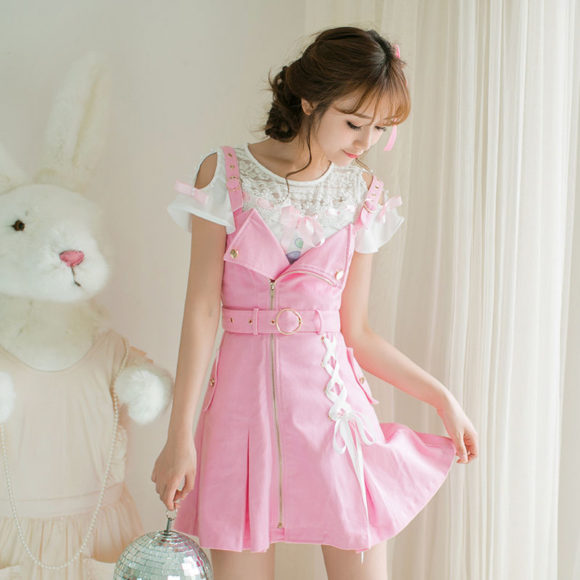 Candy Rain – Spaghetti Strap Minidress
Haha omg look at how crazy cute this suspender dress is?!?
This is almost kind of a casual piece, too.
Actually, it almost looks a bit punk-y???
It's definitely a piece you can dress up or down
to suit your style the best!
–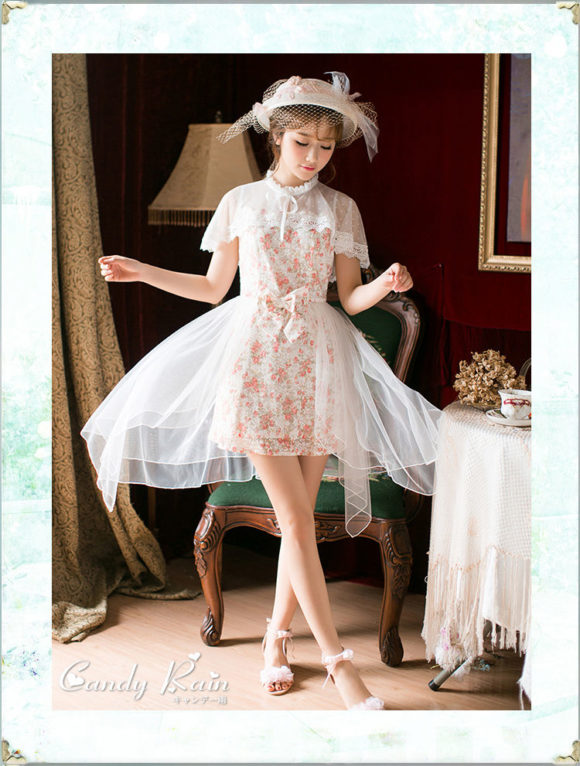 Candy Rain – Mock Two-piece Short-Sleeve Minidress
I believe that the model is mid-twirl in this pic, haha. c:
But, seriously, OMG, how pretty are these flowy side panels?????
This is a light and airy dress MEANT for strolling through a breezy meadow
or by the beach!
–
If you enjoy this post, consider supporting BonBonBunny~
Thank you very much. ☺
🔹🍀🌸🍀🔹

–