Thursday, November 19th, 2015
I'm in the New England area and we have already seen snowflakes!!  Soon we will be crunching through snow instead of leaves!  Well, not me.  I will be avoiding that as much as I can by snuggling inside under my heated blanket.
But if you do need to dress warmly to go out, these sweet coats, sweaters, and skirts are perfect for princesses!  Thanks, Dream Vision!! nn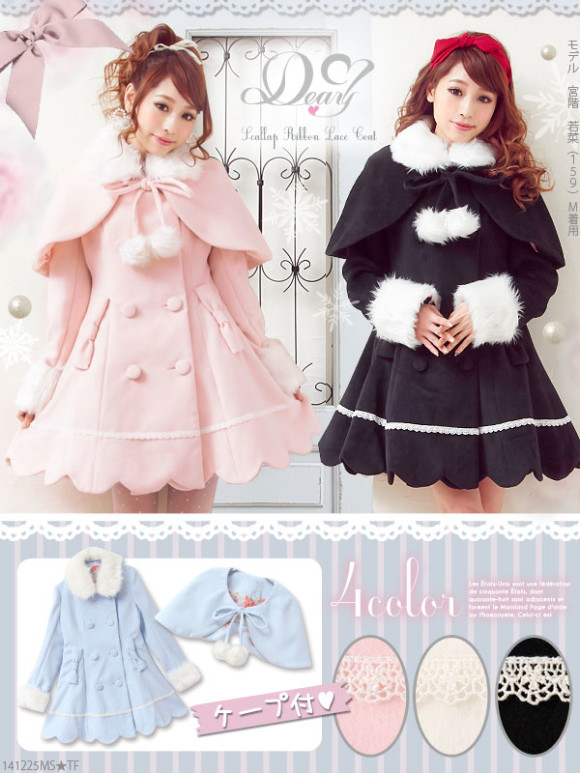 Dear My Love Scallop-Edge Lolita Coat with Capelet
This harks back to the good olden' days of DreamV!!
It's wonderful seeing that sweet princess pieces like this are still produced~
–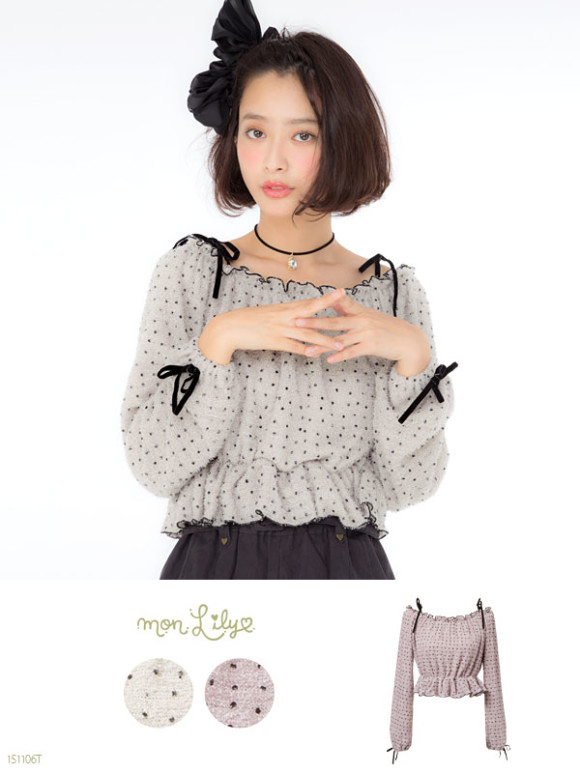 Dream Vision Fluffy Off-the-Shoulder Polka Dot Peasant Sweater
I loooove the cut of peasant blouses~
The material this is made of is so fluffy!!
The polka dots make it extra cute, and the ribbon details make pretty bows. c:
–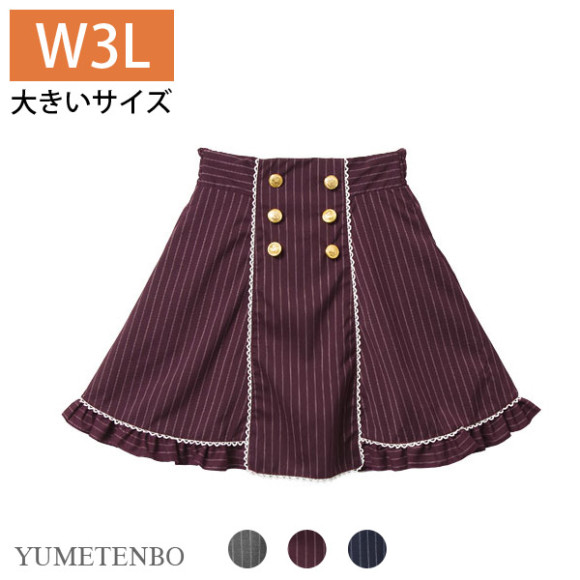 Dream Vision High-Waisted Pinstripe Skirt
This almost looks like a Classic Lolita skirt!!
Very prim and pretty, and made of heavy enough material
to be wearing in the Autumn.
–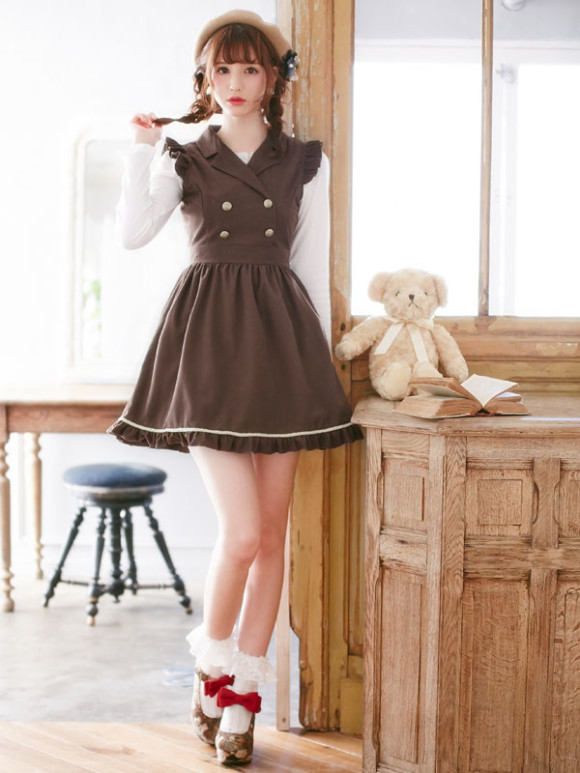 Dream Vision Retro Ruffle Autumn Onepiece Dress
At a glance, this almost looks like a dress version of the skirt above!!
It's just as classically pretty, and also available in navy blue.
–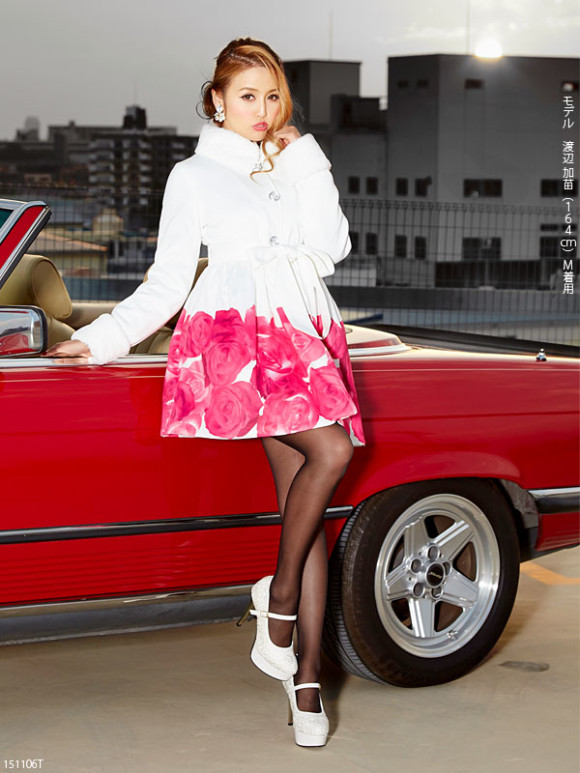 Dream Vision Rose Print with Fur Collar Gyaru Coat
Omg this is so stylishly fab!! *o*
It also comes in a black + pink variety, which looks EXTRA classic-Gyaru.
–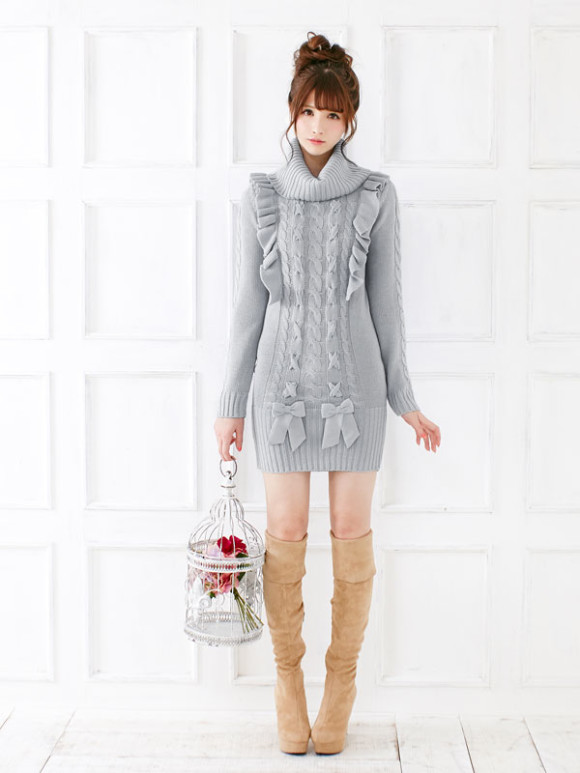 Dream Vision Ribbon-Woven Cable Knit Long Sweater Dress
Ahh!!  More of those ribbons woven through cable knit sweaters!!
I am a huge fan of this trend.
I loooove long sweaters like this, too.
It comes in four softly sweet colors!!