Comfy & Cute Oversized Tees for Layering
After sharing my favorite tank tops and long sleeves to go on the bottom layer of your outfit a few days ago, here are some of my favorite cozy oversized shirts to throw on on top!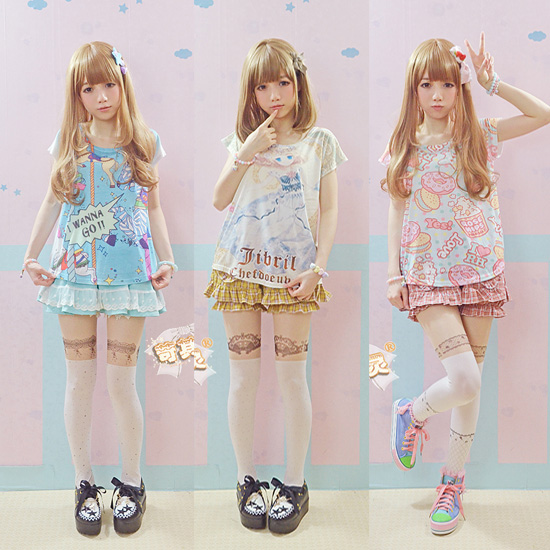 Cute Girls T-Shirt in Many Styles!
You have to follow the link for this one because there's a huge selection
of designs to pick for it!  Most of them are pastel and cute~
I really want the anime girl one myself, and the Hello Kitty!
–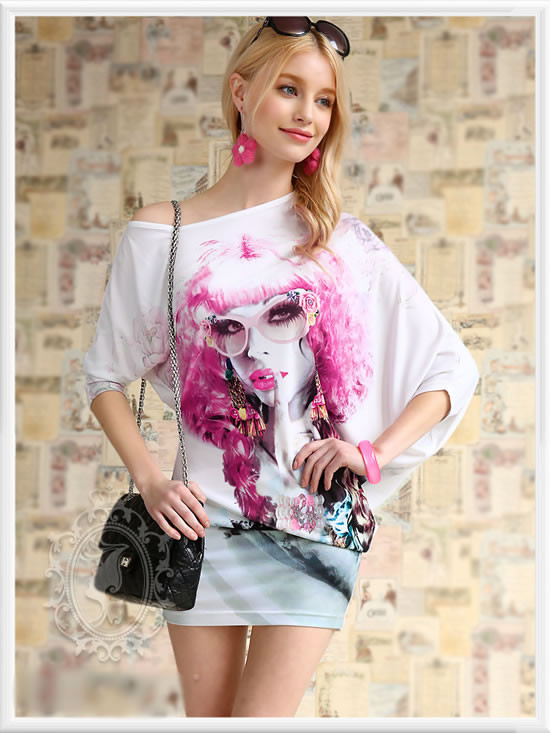 Pink Fashion Lady Asymmetrical Top Dress
I don't know if the lady on this dress is a celebrity I'm supposed to recognize –
I just dig her curly pink hair and other rad accessories!
When tops fall off the shoulder like this, that's when I really feel
that you want a colorful tank top underneath, to pop some color out there!
–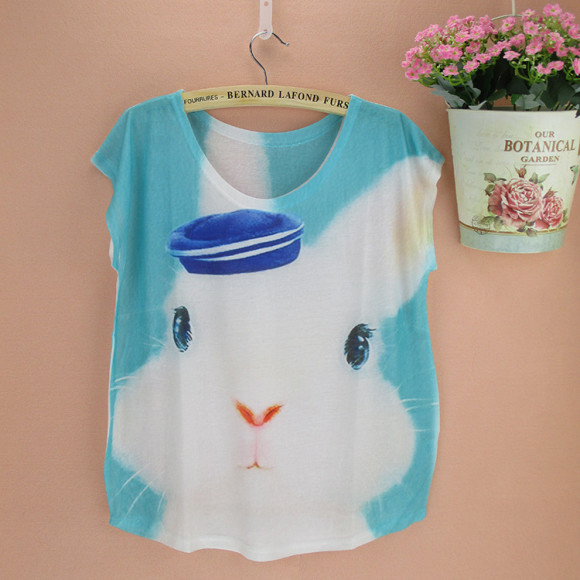 Cute Bunny Loose T-Shirt in Many Styles
OMG LOOK AT THIS PRECIOUS BUNNY!!
This is another one with a million different prints to pick,
but WHY WOULD YOU PICK ANYTHING OTHER THAN THIS BUNNY?
–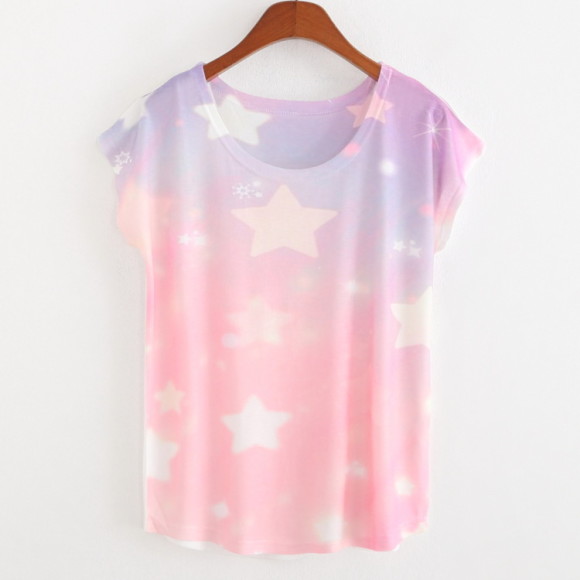 Pink/Lavender Pastel Star T-Shirt & many more styles
Yet another one with a bunch of prints to choose from~
But I think this pastel star print is the raddest!!
–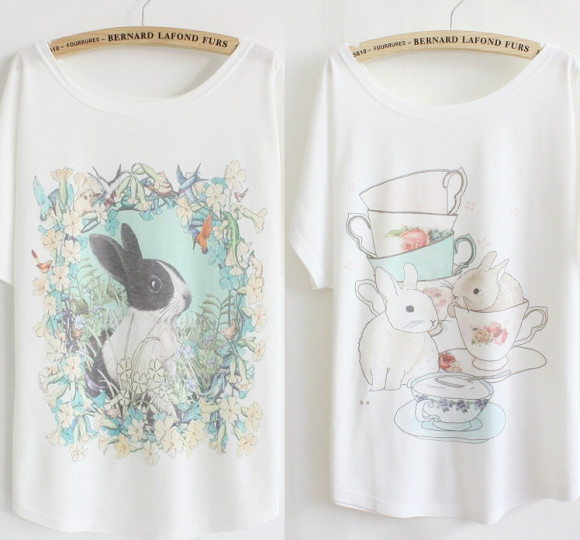 Dutch Bunny in Flowers and Bunnies & Teacups
I saved my absolute favorites for last this time!!
I own the Dutch rabbit one on the left and I want the teacups one sometime. n_n
It's an extremely soft, comfortable shirt that I love for how loose it hangs!
AND I LOVE THAT BUNNY SO MUCH!!  You don't really see them in the pics,
but in person you can see all of the cute birds hiding in the border around the flowers~
Saturday, March 21st, 2015 12:00 pm
Subscribe to the comments feed if you like. You can leave a response, or trackback from your own site.