Pretty Pink Sweet Hime Gyaru Shoes!
There are a lot of words to describe the styles that these shoes could work for – hime gyaru, sweet hime, casual hime, roma gyaru, hime kaji…  There are likely countless others whose names I haven't even heard.
But!!  Regardless, here are some sweet pink shoes (and other colors, too!) decorated with dainty bows and comfortable, chunky heels.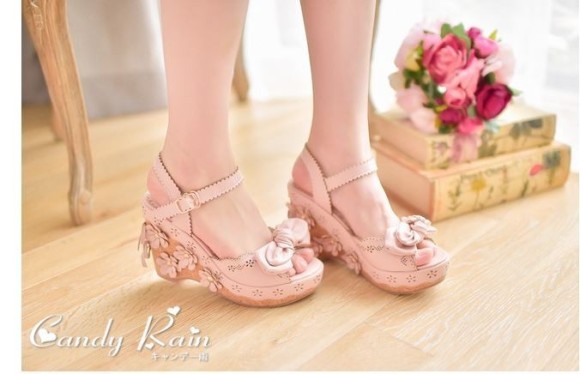 Omg, those 3D flowers all over the heel (and bows along the back)
are THE CUTEST THING I HAVE SEEN IN MY LIFE!!
–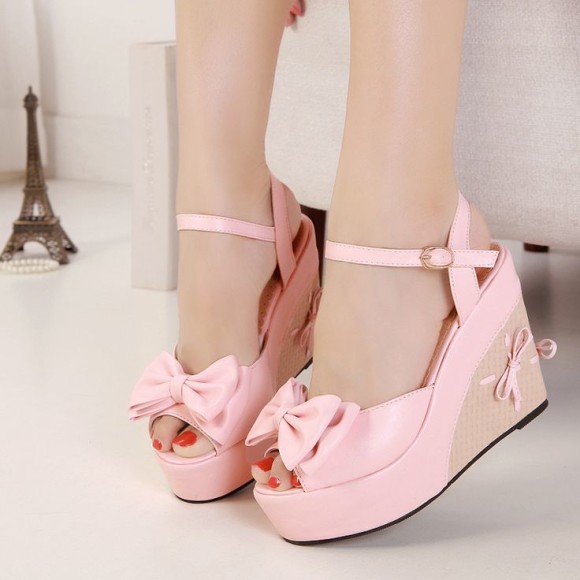 The tiny criss-crossing stitches and bows around the heel are
these shoes' charm point!!  And of course the bows on the toes, too!
–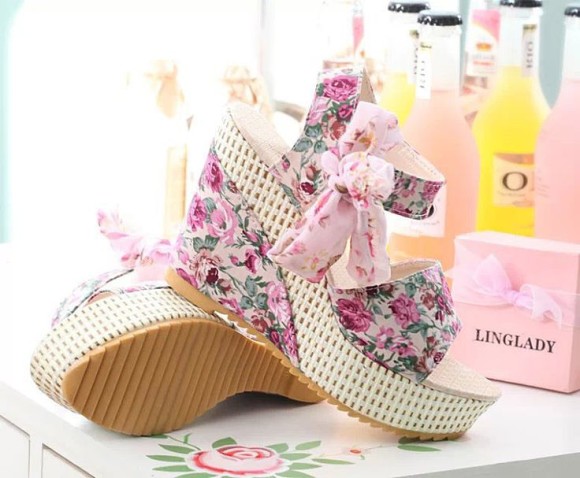 Floral Chiffon Bow Wedge Sandals
The fabric on these sandals actually comes in a LOT of designs –
just clickthrough to the product page to see all of them!
My favorites are the florals, though!  There are these pink ones,
and pink floral on a black background, and a lovely floral
with a princess blue background as well~
–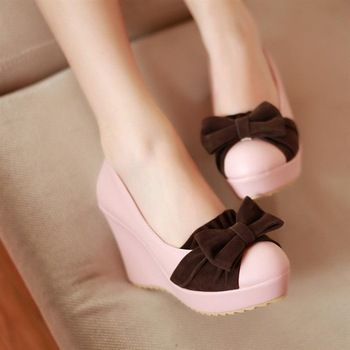 Every time I see brown and pink together,
I think of milky chocolately flavors~
The velvet texture of the bows on these is reinforcing that visual!
–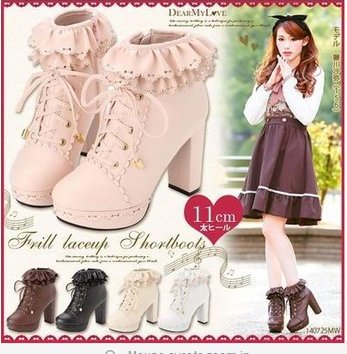 Dear My Love Lace Scallop Ankle Boots
I was so pleasantly surprised to find DreamV shoes!
The scalloped ruffle around the ankles of these boots
are such a cute, classy look~
Sunday, June 7th, 2015 3:00 pm
Tags: Aliexpress, himegyaru, pink, shoes.
Subscribe to the comments feed if you like. You can leave a response, or trackback from your own site.