Stay Warm With These Perfectly Pretty Princess Coats this Autumn and Winter!
Ahh, it's so sad to think about the wonderful warm weather of Summer coming to an end!  But if you need some new outerwear for the upcoming cooler months, now is when you want to be shopping for on!
This selection of Candy Rain coats from the Aliexpress seller BOBON21 will keep your dainty princess shoulders covered and cozy! (*^ε^ ノノ゛☆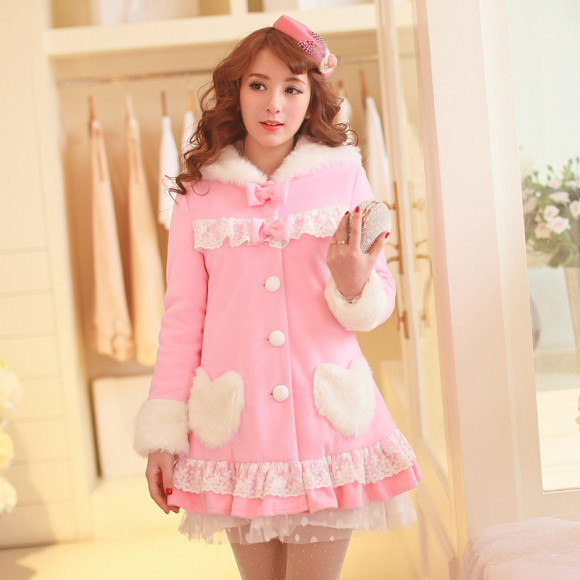 Pastel Pink Winter Lolita Coat with Fuzzy Heart Pockets
Ohhhh this is pretty much my FAVORITE look for Winter coats ever~
I honestly just want everything that I own to be in this shade of baby pink.
–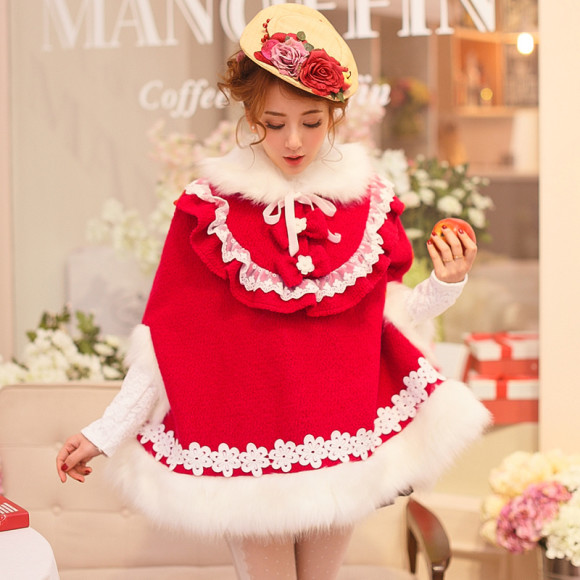 Red Lace & Fur-Trimmed Winter Poncho Cape
Biiiig warm capes for wearing as it gets cold are the BEST!!!
Like walking around wrapped up in your favorite blanket!
I've got to fashion one of these for myself one of these days.
–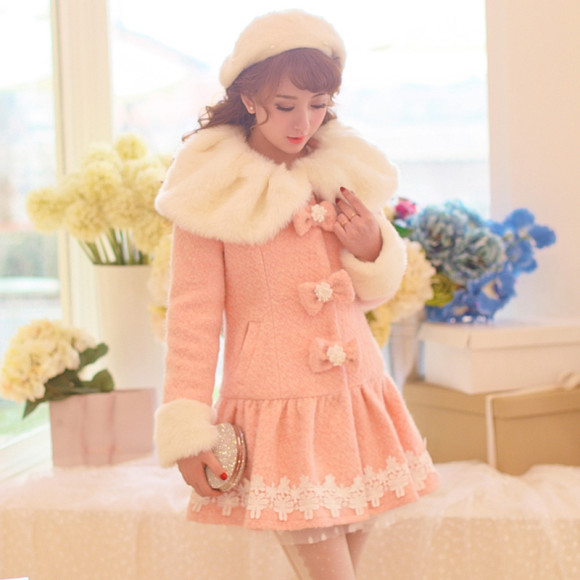 Classy Peach Fur Collar Skirted Coat
Coats with a skirted piece like this at the bottom are awesome,
because I don't know about you guys but MY BUTT GETS COLD,
and having just a bit more length to your coat makes a HUGE difference.
–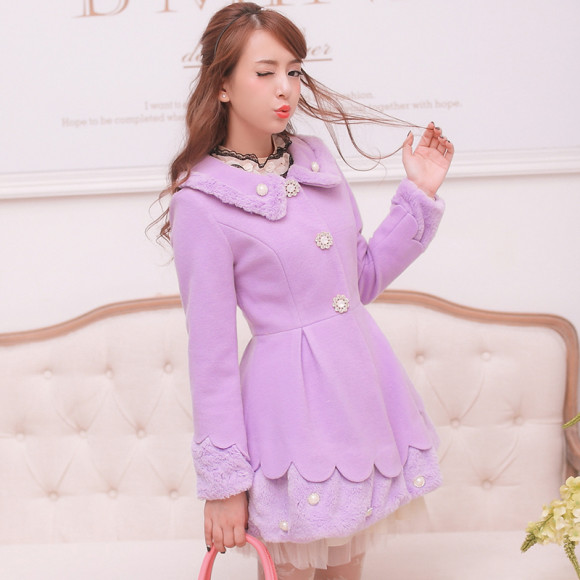 Classy Scalloped-Edge & White Pearl Embellished Lavender Coat
Haha, this could have gone into my lavender roundup from just a couple days ago!
Those big chunky white pearls I think add the cutest look to this.
–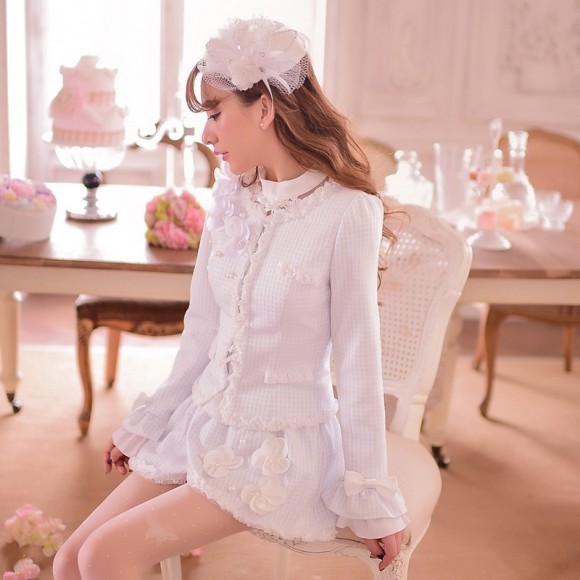 Elegant White Autumn Suit Jacket
This one is a little thinner than the rest featured here,
good for those somewhat-cool days that aren't full-on freezing yet!
The fluffy flower embellishment on the shoulder is its charm point!
Thursday, September 3rd, 2015 3:00 pm
Tags: Aliexpress, Candy Rain, Lolita coats, Outerwear, Winter, coats.
Subscribe to the comments feed if you like. You can leave a response, or trackback from your own site.