Girls' Day Out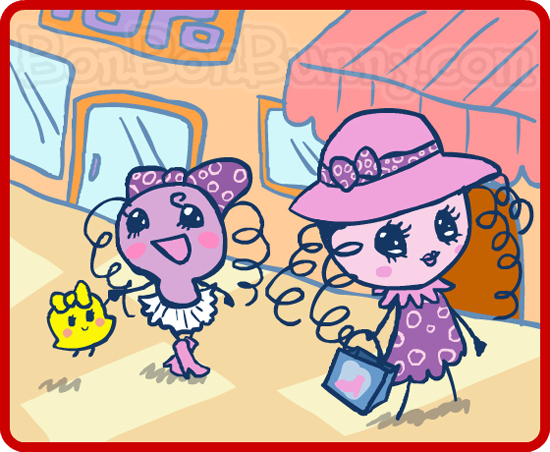 March 2008
OMG Tamagotchi… This is mama Majorite, big sis Makiko, and li'l sis Belltchi out for a day of shopping.
I drew this was right when I was rediscovering how amazing and adorable those little things are. The art style… the unique/insane characters… the toys and games are amazingly addictive. And there is an anime, and a movie, and another anime, and a pretty impressive Flash portal to play in.
Can't help myself. Love everything about Tamagotchi.
Tamagotchi belongs to Bandai


Please respect the artist and do not use this image for any purposes (forum avatar, signature, Web graphics, banners, any personal use or commercial gain). (Exceptions?)


Do not trace, copy, or alter in any way. Do not remove signatures or watermarks.


Do not save and/or upload elsewhere (Photobucket, Flickr, Tumblr, etc.).

Saturday, April 30th, 2011 12:37 pm
Subscribe to the comments feed if you like. You can leave a response, or trackback from your own site.