Link is Silly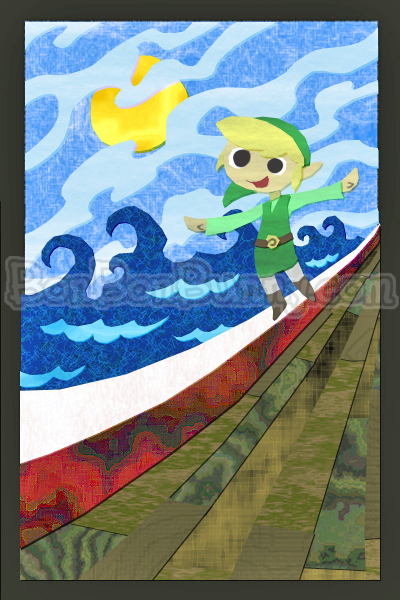 January 2008
This is inspired by the paper cutout art at the beginning of the Legend of Zelda: Phantom Hourglass.
Link what are you doing
The King of Red Lions is not a toy
Stop these shenanigans at once >:V
Legend of Zelda belongs to Nintendo


Please respect the artist and do not use this image for any purposes (forum avatar, signature, Web graphics, banners, any personal use or commercial gain). (Exceptions?)


Do not trace, copy, or alter in any way. Do not remove signatures or watermarks.


Do not save and/or upload elsewhere (Photobucket, Flickr, Tumblr, etc.).

Sunday, May 1st, 2011 12:56 pm
Subscribe to the comments feed if you like. You can leave a response, or trackback from your own site.