Cute & Convenient Everyday Items for Your Kawaii Home & Lifestyle
My personal belief is that, whenever you are going to buy something convenient and functional,
if you are able to purchase that thing in a color or style that makes you happy,
you should absolutely do so!!  Especially when the thing in question is perfectly affordable!
These everyday, convenient items are all EXTREMELY cute,
AND they are not expensive at all!
–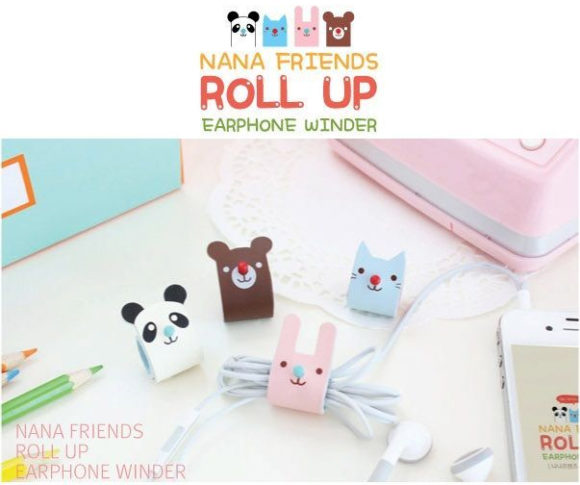 Home Simply – Animal Cable / Earphone Organizer
Ohhhhh sooo cuuuuuuute!!
Not only will these hold headphone cables,
but they can wrap around other things as well –
several things are demonstrated in the photos when you click through!
I love that the nose of the animal is the button that you push through
to secure it… too cute… im gonna cry. ;A;
–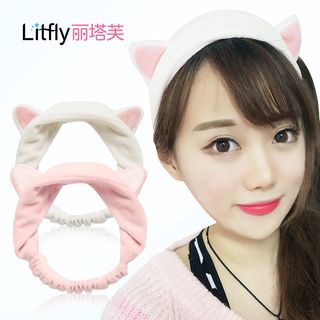 These soft headbands hold your hair back while you are washing your face,
applying makeup, or anything else you might want to keep your hair
out of your face for~
And they come in these two soft, pretty colors and have cute kitty ears on them!!!
–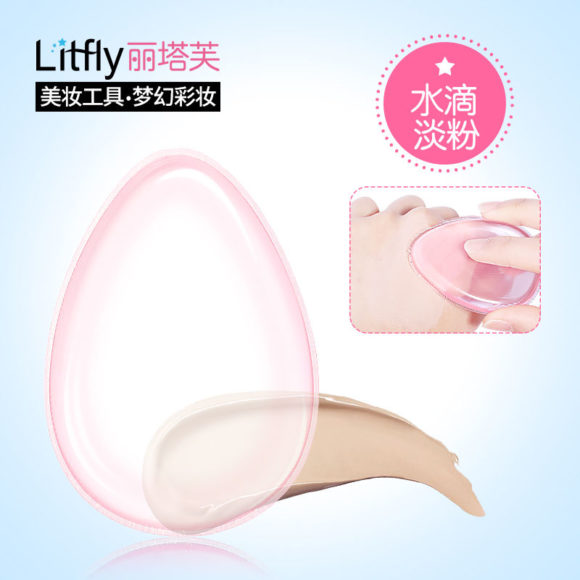 Litfly – Silicone Makeup Sponge (Tear Drop) (Pink)
These silicone makeup blenders are the current beauty trend,
and seemingly the successor of beauty blenders – since they are
silicone rather than spongy, your makeup doesn't get absorbed into
the sponge, so more product gets on your face where you need it!
I imagine it's also much easier to clean. c:
–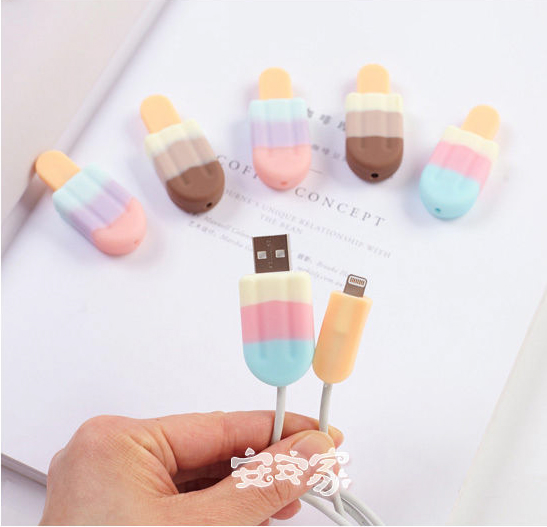 Hera's Place – Cable Protector
O!M!G! these cable protectors look like sweet little pastel popsicles!!
Actually, those milky colors make them look like creamsicles……. :9
Anyway, these come in two parts – both the popsicle and its stick
work together to protect both ends of your cables!
–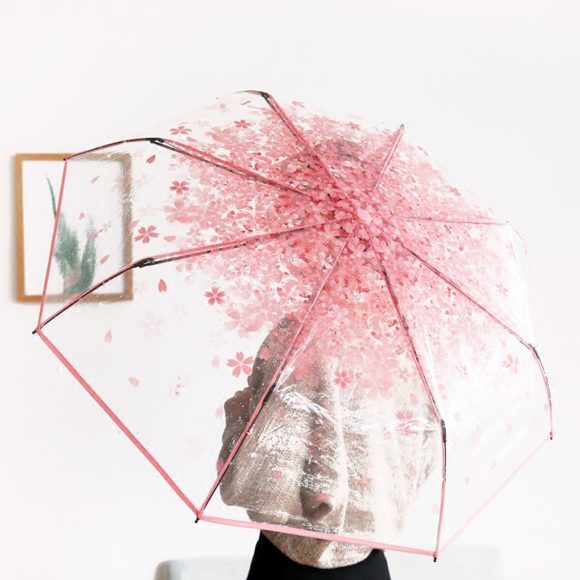 Cute Essentials – Cherry Blossom Print Folding Umbrella
This is soooooo prettyyyyyyy!! *o*
I think that see-through umbrellas are very beautiful to begin with,
and having a shower of pretty pink petals above you as you walk through the rain…?
OMG!  That sounds so elegant and dreamy~
–
If you enjoy this post, consider supporting BonBonBunny~
Thank you very much. 🦄
💫👑💫
Monday, June 26th, 2017 3:00 pm
Tags: YesStyle, cute, functional, home, homewares, sweet.
Subscribe to the comments feed if you like. You can leave a response, or trackback from your own site.