Cute Pokemon Food & Snacks!
Do you remember being little and having a bamillion choices of fruit snacks and stuff, and you HAD to get them in your favorite cartoon character shapes??  That's what these Pokemon snacks and things remind me of, lol!
These have the added bonus of being imported Japanese food, so you KNOW that they are packaged cutely and are a fun novelty to eat!
–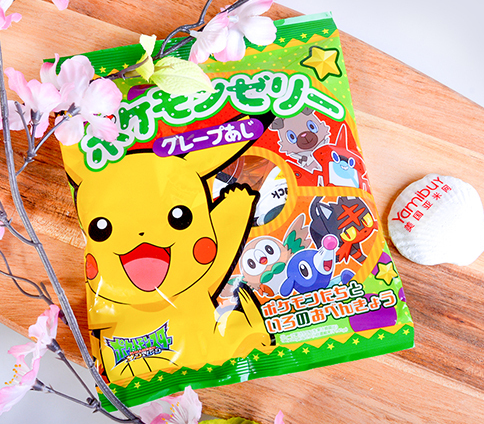 These are convenient for putting in a bento-style lunch –
they are individually-packaged little servings of jelly,
for spreading on sandwiches or anything else appropriate in your lunch.
There is a different cute Pokemon on each one!
–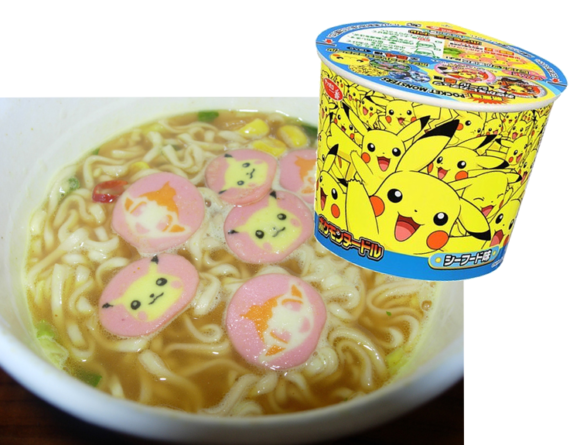 SANYO Sapporo No.1 Pokemon Noodles Seafood Flavor
Instant!!  Noodles!!  Y'all!!
This cup of instant noodles has little Pikachu faces in it,
along with Chimchar in the sample photo (I don't know
if there are different Pokemon you can get, though)~
It looks SO TASTY!  Oh man, I'm craving noodles now…
–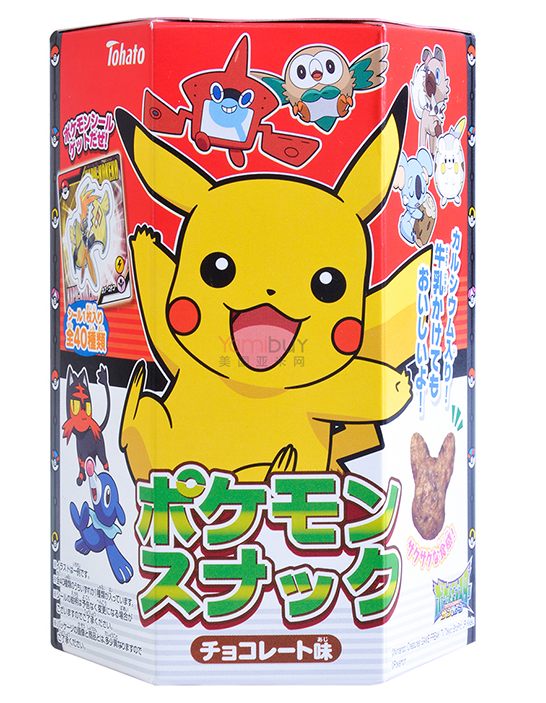 TOHATO Pokemon White Chocolate Biscuits
These crunchy-looking cookies are white chocolate flavored
and come in little Pikachu shapes!
–
MARUMIYA Pokemon Rice Sprinkles Minipack 
You know, I'm not totally sure what these are, but maybe you guys can tell me?
There are a WHOLE BUNCH of individually-packaged servings of "rice sprinkles"
that you get here, decorated sort of like Pokemon cards.
I don't know if it is flavoring for your rice?  But it seems to be another convenient,
single-serving thing to put in your bento. :3
–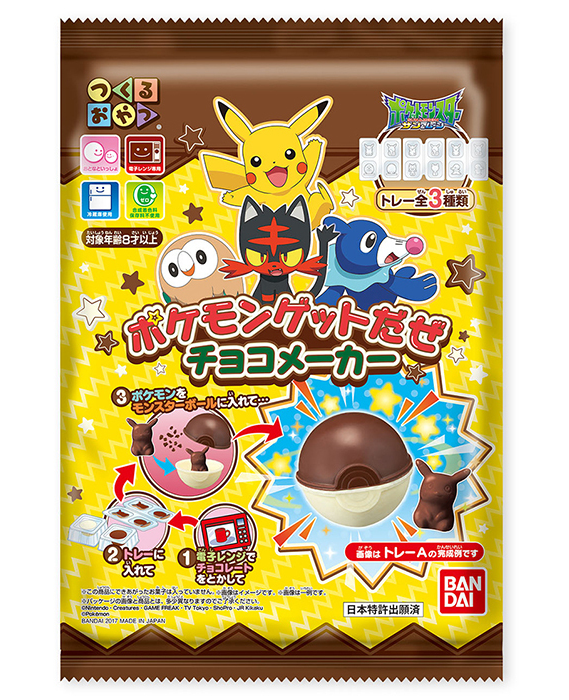 Pokemon Get Chocolate Maker Tsukuru Oyatsu DIY Chocolate Kit
This is a whole kit for making your own milk + white chocolate Pokeballs,
with Pikachu (and Rowlet!) inside!
I think this is probably the coolest thing in this roundup –
DIY sweets things are just totally my weekness!
–
Thank you so much for reading,
and if you enjoy this post, consider supporting BonBonBunny~
I'm so grateful for you! ⚡
–
Saturday, September 30th, 2017 5:00 pm
Tags: Japanese food, Pikachu, Pokemon, Yamibuy, food, japanese snacks, snacks.
Subscribe to the comments feed if you like. You can leave a response, or trackback from your own site.