Cute & Geeky Ugly Christmas Sweaters, 2017 Edition!
This post from 2015 gets circulated every holiday season….. here's an updated one, with products that are actually available!
–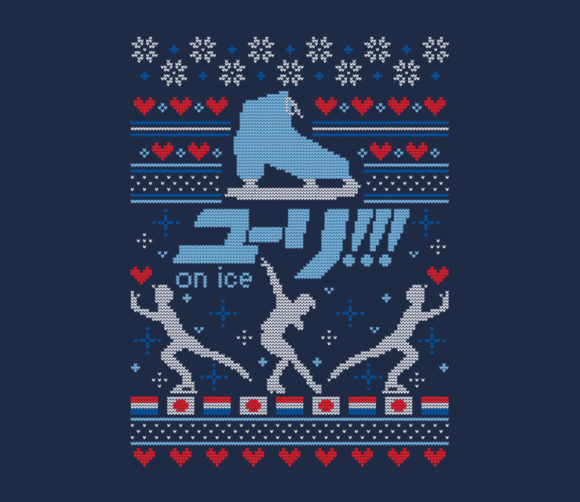 Yuri!!! on Ice Ugly Christmas Sweater
What!!!  Yuri on Ice is well-known enough to have merch sold
in geek stores and stuff?!
That is crazy to me, but I love it!
–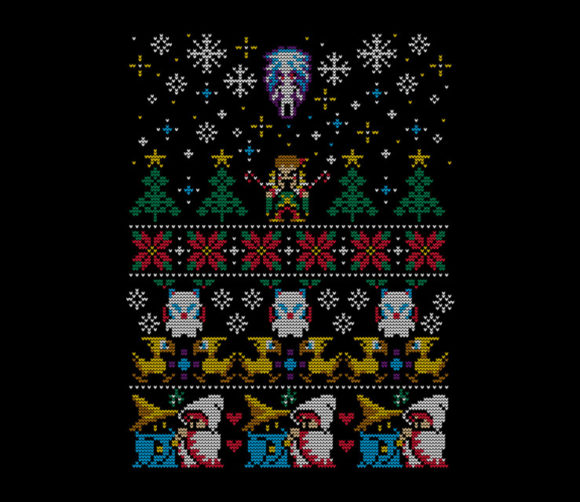 Final Fantasy Ugly Christmas Sweater
This is an odd mix of Final Fantasy VI + Final Fantasy I,
but I'LL TAKE IT!
–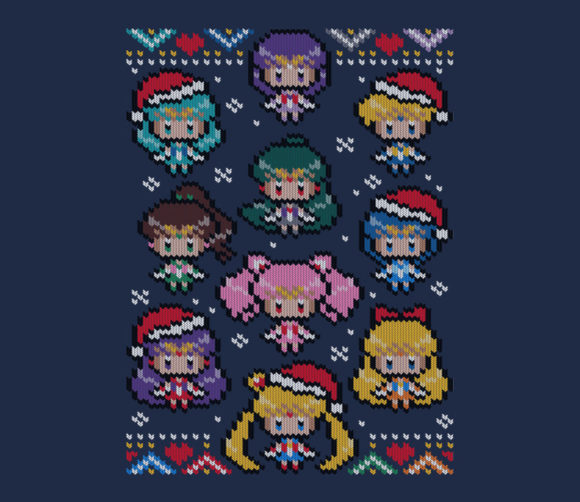 Sailor Moon Pixel Senshi Ugly Christmas Sweater
OMG, the pixel art for these characters
is TOOOOO CUUUUUUTE!!!
–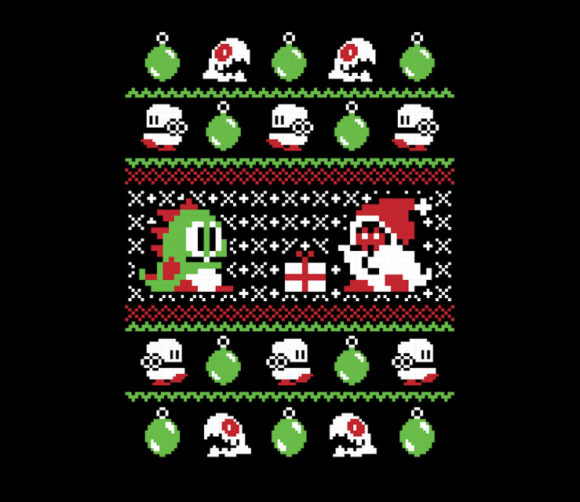 Bubble Bobble Ugly Christmas Sweater
I am……. SOOOO tempted to get this for my boyfriend.
Bubble Bobble is one of his fave old games!
–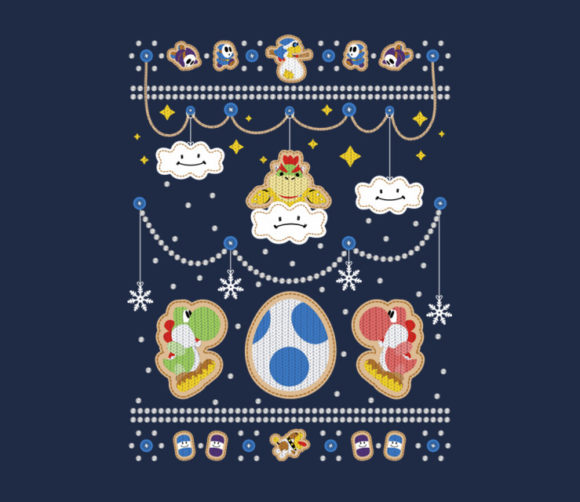 Yoshi's Woolly World Ugly Christmas Sweater
THIS IS SO CUUUTE!!
What!!  This is, like, illegal levels of cute.
If I get this, I would wear it all year, and lose all of my friends.
And it would be worth it.
–
Thank you so much for reading,
and if you enjoy this post, consider supporting BonBonBunny~
I'm so grateful for you! ❄️
–
Tuesday, November 28th, 2017 3:57 pm
Tags: Bubble Bobble, Final Fantasy, Sailor Moon, Teefury, Yoshi, cute, geek, geeky, holiday sweater, kawaii, ugly christmas sweaters, yuri on ice.
Subscribe to the comments feed if you like. You can leave a response, or trackback from your own site.