Cute Cuddly Bad Boy Critters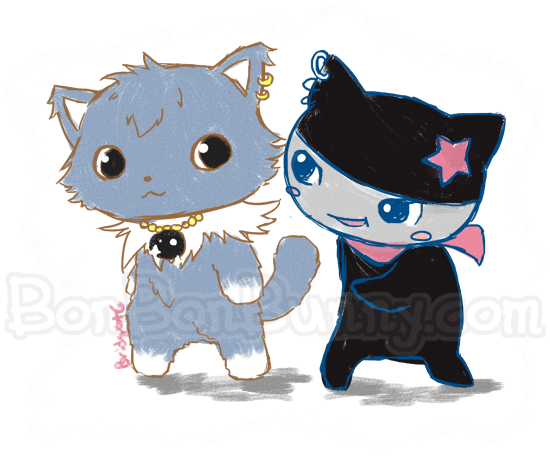 December 2010
Things holding my interest currently. Tamagotchi and Jewelpet. Been raising two different versions simultaneously of the former, and watching episodes of the latter when coming home from work late at night to relax.
Both of them fill me with cuddly joy.
I see Dian and Kuromametchi hanging out and being bffs if they lived in the same universe. I mean, twin kitty-ear piercings! And they both manage to be weird 'bad boy' archetypes, despite being small and adorable and cuddly.
This deviation was titled "Jewelgotchi" until that last sentence made me want to change it.
Jewelpet belongs to Sanrio and Sega; Tamagotchi belongs to Bandai


Please respect the artist and do not use this image for any purposes (forum avatar, signature, Web graphics, banners, any personal use or commercial gain). (Exceptions?)


Do not trace, copy, or alter in any way. Do not remove signatures or watermarks.


Do not save and/or upload elsewhere (Photobucket, Flickr, Tumblr, etc.).

Sunday, May 8th, 2011 8:17 pm
Subscribe to the comments feed if you like. You can leave a response, or trackback from your own site.