Cure Rhythm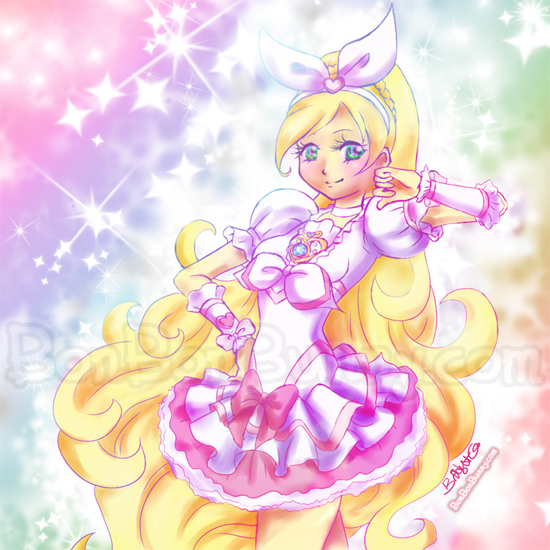 February 2011
Trippiest freaking thing I have ever drawn. This is what Pretty Cure does to me.
Cure Rhythm's outfit is, like, my dream costume. If I were a magical girl I would want to be wearing that. Actually I want to be wearing that even without being a magical girl. But being a magical girl would be preferred.
Cosplay potential? You friggin' bet.
Pretty Cure belongs to Toei Animation


Please respect the artist and do not use this image for any purposes (forum avatar, signature, Web graphics, banners, any personal use or commercial gain). (Exceptions?)


Do not trace, copy, or alter in any way. Do not remove signatures or watermarks.


Do not save and/or upload elsewhere (Photobucket, Flickr, Tumblr, etc.).

Tuesday, May 17th, 2011 7:01 pm
Subscribe to the comments feed if you like. You can leave a response, or trackback from your own site.