This is Vivi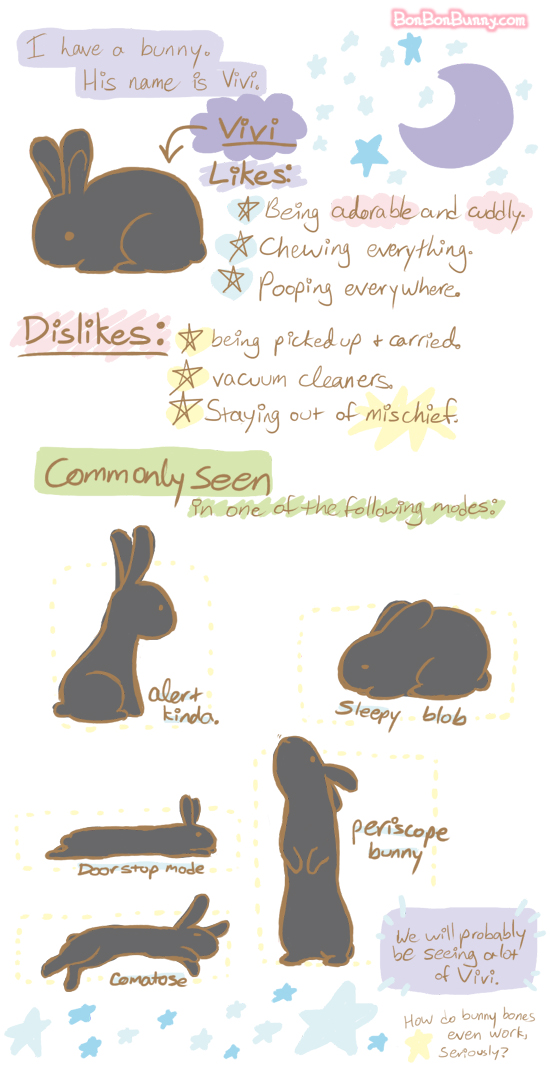 May 22, 2011
Bunnies! Round and blobby one minute, long and flat the next. How do their bones work?!?!
His name is Vivi because he is black and soft like velvet, so his name was going to be Velvet, but Velvet isn't a cute enough name for a bunny, but Vivi is.
He is a huge troublemaker.
Sunday, May 22nd, 2011 6:17 pm
Subscribe to the comments feed if you like. You can leave a response, or trackback from your own site.