Tuesday, October 24th, 2017
Printed socks and stockings are definitely still around as a trend, and more and more cute & pretty designs are continuously coming out!  Here is a handful of some of the newest prints available from Taobao sellers~
–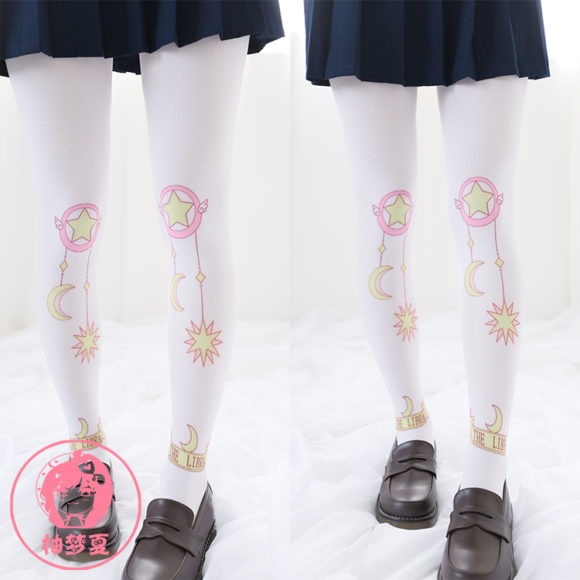 Cardcaptor Sakura The Libra Clow Card Cosplay Stockings
The design on this is based on The Libra card from Cardcaptor Sakura~
It makes for an incredibly pretty, pink & celestial print for stockings!
These could be worn for cosplay or for a sweet pastel coord~
–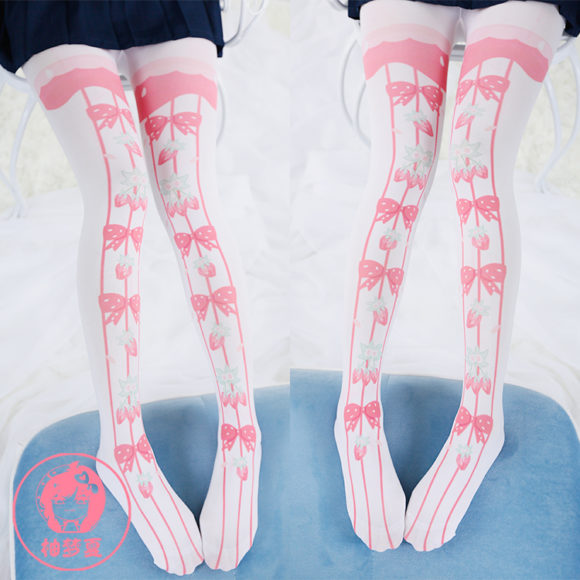 Sweet Pink Strawberry Stripe Stockings
The long vertical stripes are very cool on these stockings
that are printed to emulate thigh-high socks!
Sweet pink bows and clusters of strawberries make for some very cute details. c:
–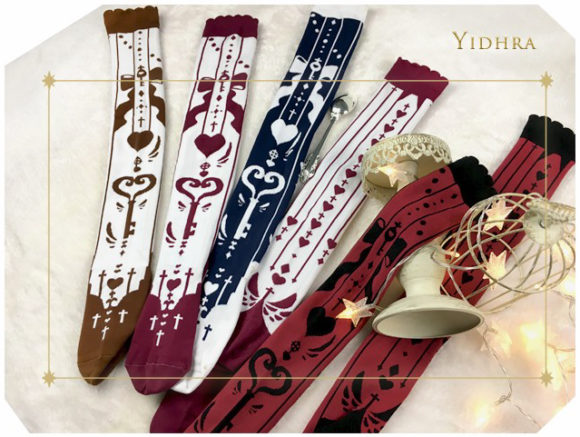 Queen of Hearts Gothic Key Printed Socks
Stepping away from kawaii for a moment, here is a more gothic print!
These hearts and keys are extremely cool, and, these are actual
over-the-knee thigh-high socks, so they may be a bit more comfortable,
depending on your preferences.
–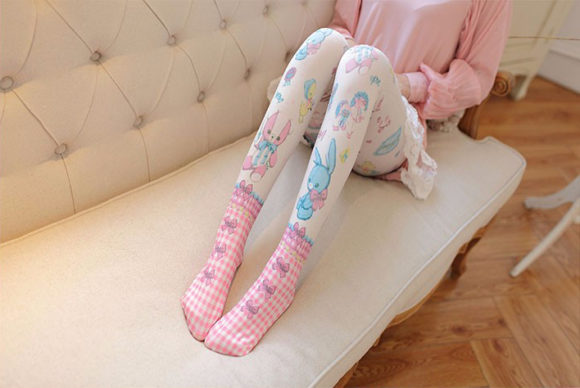 Sweet Pastel Toy Fantasy Printed Stockings
This print definitely brings to mind Angelic Pretty's Toy Fantasy!
I love that the feet have such a sweet pink gingham check print,
giving the appearance of wearing cute bootie socks!!
–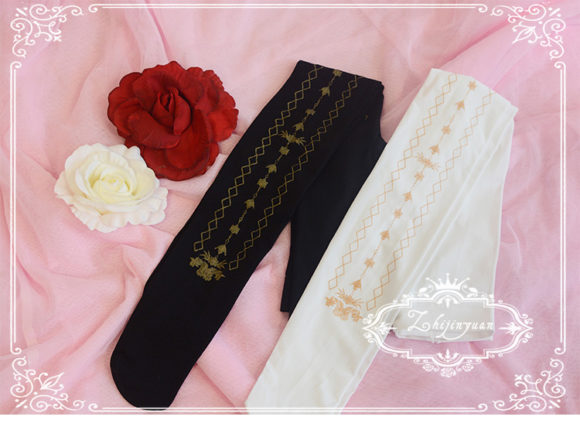 Rounding off the post with some non-kawaii again,
I thought that this elegant golden print was soooo pretty,
but nice and simple and easily wearable!
–
Thank you so much for reading,
and if you enjoy this post, consider supporting BonBonBunny~
I'm so grateful for you! 🎀
–