Monday, June 19th, 2017
Today's list of games is different than my others, which were all beautiful fantasy games.  The Surface series of games are dark and dramatic, touching on more frightening and intense themes than many others I have featured.
If spooky games of the type that are sort of haunting and unsettling are your jam, definitely check out some of these games!
Each and everyone of them is FREE to download and start playing!!
–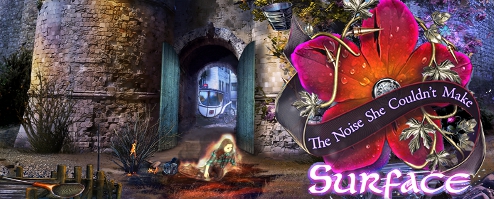 Surface: The Noise She Couldn't Make
On a lonely stretch of highway, a young girl is found unconscious,
a bloody knife lying next to her. Was she a victim,
or did she attack someone? Her doctors are baffled when she fails
to respond to treatment. Desperate, they call you in to help.
As a psychic, you're used to working with clients who can talk to you.
But this girl can't. Enter her mind and work to discover…
the noise she couldn't make…
–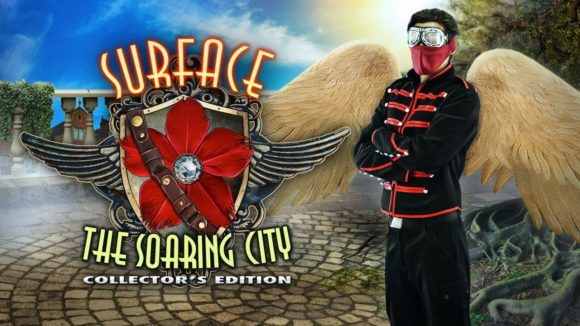 Search for your brother, Jeremy, in a beautiful world where the sky is
as wide as your imagination! Jeremy was a great inventor who discovered
a magnificent land soaring in the sky. He created wings for the people,
making them free. The new citizens were happy…until one day Jeremy
was kidnapped and blamed for conducting inhumane experiments.
It's up to you to save your brother from imprisonment
and redeem his good name.
–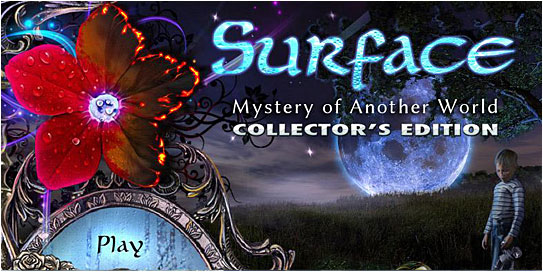 Surface: Mystery of Another World
After your son, Bobby, mysteriously disappears, it's up to you to find him
in Surface: The Mystery of Another World! A peaceful train ride
to the coast goes way off course and now strange occurrences are happening
all around you! It seems that there is another world just past your reflection…
–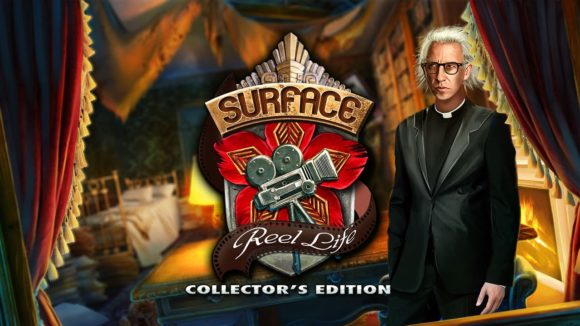 Your sister and her daughter, Jane, were enjoying a screening of an old movie,
when one of the actors literally stepped off the screen! Now Jane is missing,
and the building is crawling with strange plants and animals from the movie.
You solve all the puzzles in your way and rush to the theater to find a way
into the world of the film to save your niece. But once you do…
you realize that the mystery – and the danger – is much deeper than you could
have imagined. Can you escape before your adventure becomes a tragedy?
–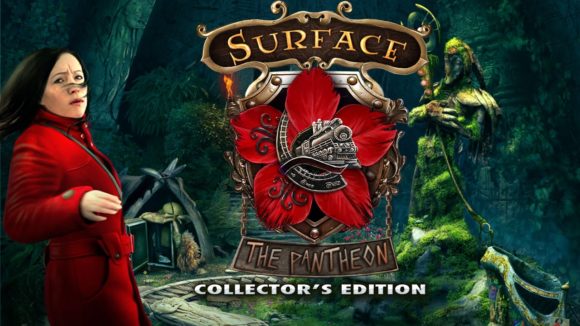 It should have been a tremendous achievement, but the tunnel through
the Ridge of Leviathan became the site of a great disaster.
What really happened that day? You were supposed to have been on the train
with your husband and daughter, but you missed it.
And then they disappeared from your life forever.
It's one year later, and a strange man – a scientist who thinks this is
just like the Bermuda Triangle and other such vanishings –
invites you to take part in his greatest experiment:
To recreate the conditions of that fateful day in Surface: The Pantheon!
–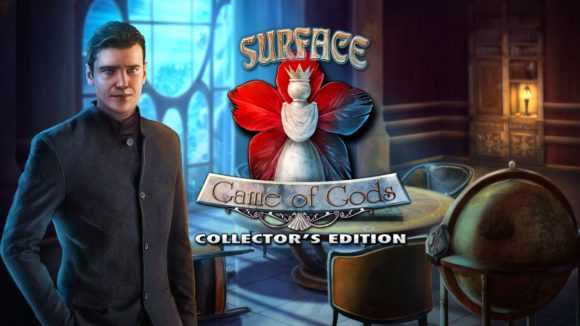 When your friends, Jim, Kevin, and Maggie, invite you to participate
in a paid research study, you jump at the chance. But things take a bizarre turn
when you arrive to discover that Jim and Kevin are missing,
and Maggie has just been abducted by a horrific figure! A strange game
is spread out on the table, and every move could mean certain death.
But you have no choice – you'll have to play to save your friends' lives…
and your own. Can you make it to the end of the Game?
Roll the dice and find out…
–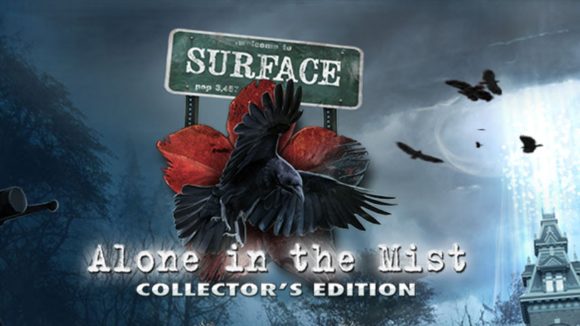 All the adults have vanished. Is it a child's dream, or nightmare?
You wake on the morning of your birthday to find that things aren't at all
the way you pictured for your sweet 16. Can you find out what's happened overnight
to turn your world upside down?
Unlock the Secret Room, where you'll find more hidden-object and mini-game play.
But be careful what you wish for…
–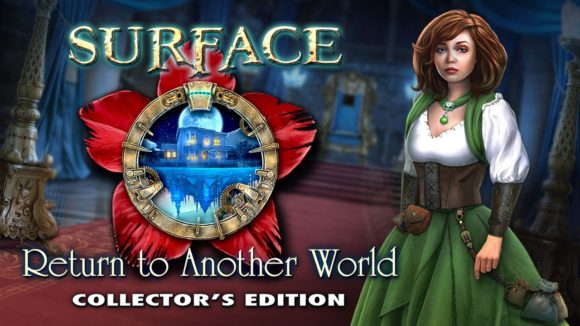 Surface: Return to Another World
After receiving a worrying phone call from your mom,
you return to your hometown of Lightfalls to investigate.
But things aren't quite as you remembered them – a strange device
has risen from the nearby lake, and it's causing the people of Lightfalls to disappear!
A boy from your childhood seems to be behind it all, but can you stop his evil scheme
before it's too late? Journey to the magical world
beneath the lake and save your family!!
–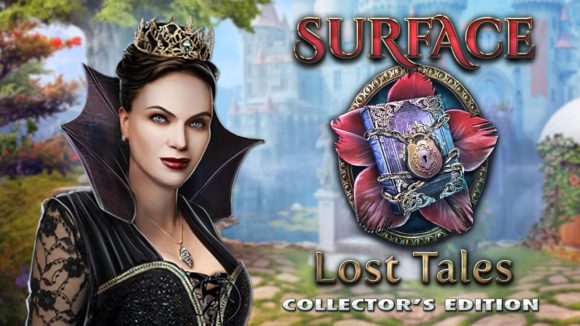 You've been seeing things that can't possibly be real.
What starts as a simple doctor's visit turns into the chase of a lifetime!
The Huntsman is after you and Fairyland's in danger.
With only fragments of your memory, can you save the kingdom
before it's too late?
–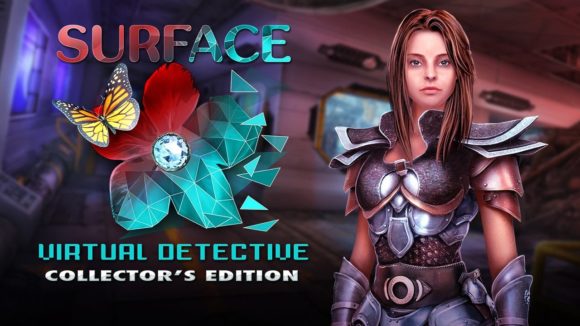 The Virtual Detective Agency is now hiring!
Secure your ranking as a top detective in the world's premiere
virtual reality space, sponsored by the Capsule Nexus 2000 –
the most realistic full-dive virtual reality device.
We're looking for a few good sleuths to investigate the cause behind the
growing numbers of missing players who have become comatose
in the real world.
Apply today!
–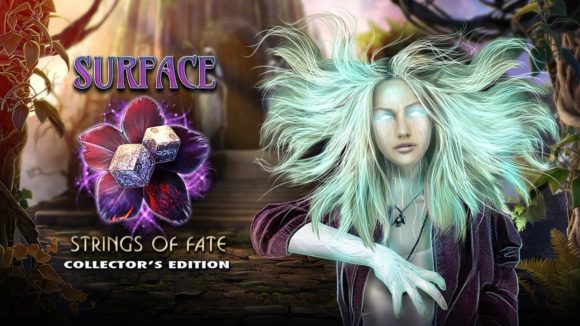 Your little sister has been kidnapped by two Brothers of Fate!
With the help of a third Brother, it's up to you to save her.
With the odds stacked against you, can you find a way into another world
and rescue her in time?
–