Friday, January 1st, 2016
Welcome to the new year!!  How about beginning the year with a dramatic wardrobe?  These deeply-colored, Earthy dresses will keep you warm in the remaining Winter while keeping you looking elegant and ethereal.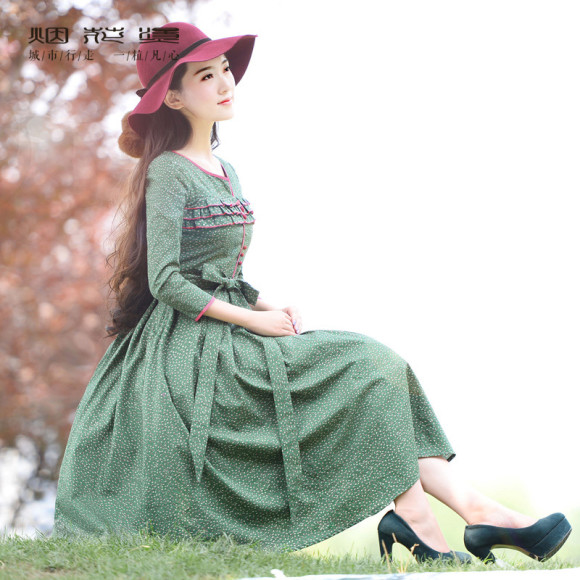 Romantic Green Rustic Small Flower Print Dress
This is like something from a novel about rustic ladies on the prairie~
The print on the dress is small white flowers.
Now, if you wore something like this,
it would be mandatory to go out running through a field at some point.
–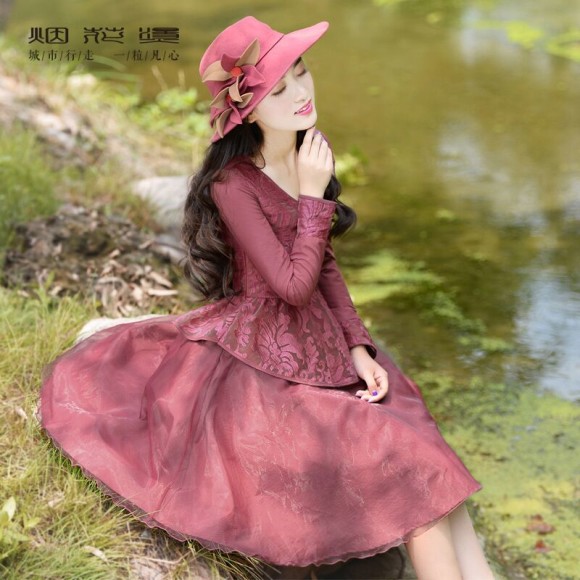 Vintage Lady Lace Jacquard Dress
I think that this dress is in two pieces as a top and skirt,
but you get both of them together!
It also comes in a deep oceanic blue~
–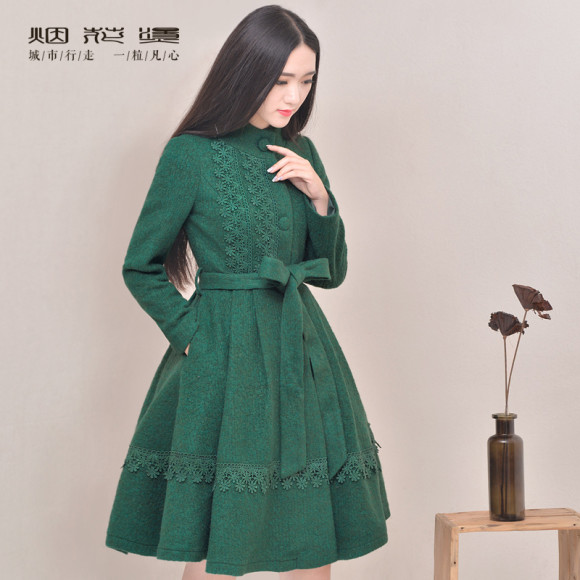 Elegant Forest Green Wool Coat
Ahh, now this is beautiful and Wintery!!
There is something super romantic and vintage about the shape of this coat.
And just because you have to cover up with a coat
doesn't mean you have to look all bulky and bundled up.
–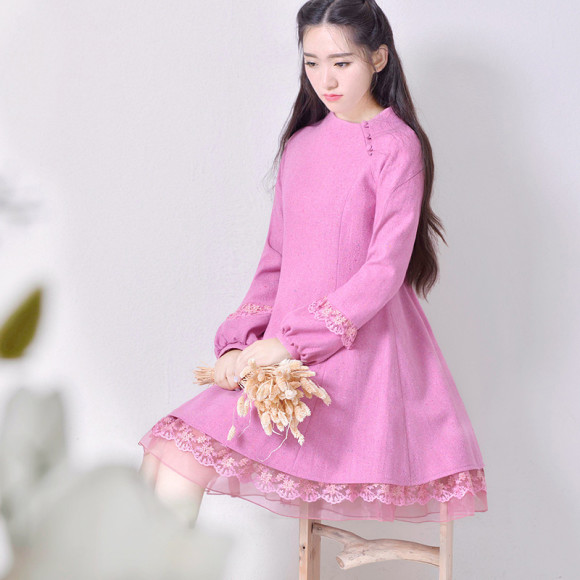 Pink Wool & Lace Long-Sleeved Dress
This design is pretty simple, but it's so pretty!!
Classical stuff is super elegant, too.
–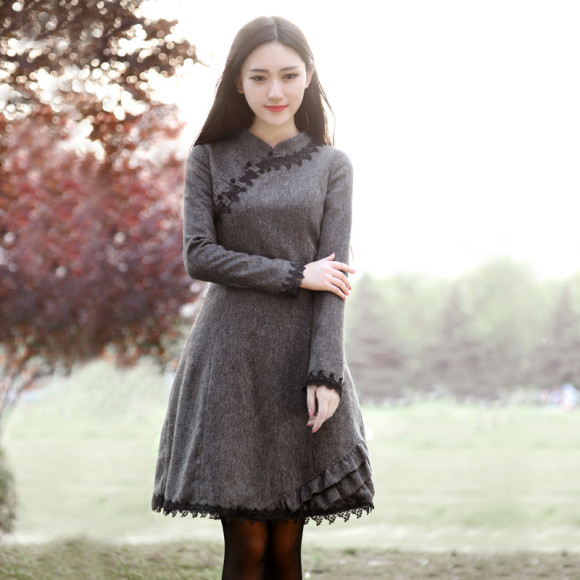 Heather Grey Ruffle Woollen Dress
Wow!!!  So pretty!!
The asymmetrical ruffled accents on this dress are cute charm points.
I looove heather grey, like, a ridiculous amount.
It's such an easily workable neutral color!!