Saturday, November 21st, 2015
Omg, new seller discovered!!!  I have already added them to my Fave Aliexpress Stores directory because I immediately fell in love with them.  Their store name is Artka, and the best way I can think to describe their style is that it is clothing that an artsy Earthy forest witch would wear.  It is enchanting and bewitching!!
I suppose it is a little bit Mori Girl, or at least could be incorporated into a romantic Mori coordinate~
And best of all, it's super warm and cozy-looking for cold weather. c: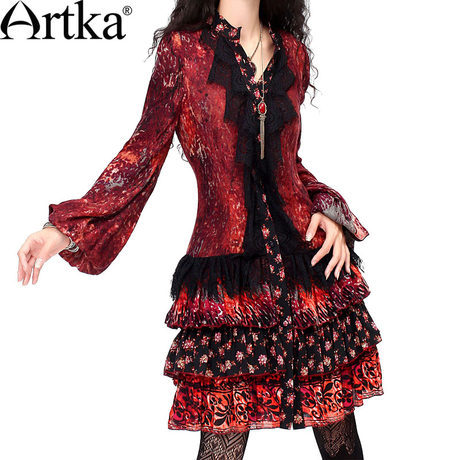 Autumn-Color Puff Sleeve Lace & Fringe Ruffle Layers Coat Dress
This right here pretty much defines "enchanting Earth lady" to me. ' – '
The looong length of the coat dress is thanks to the tiers of ruffles at the bottom~
But the lace and fringe around the upper part of the coat are
an awesome detail as well!!
–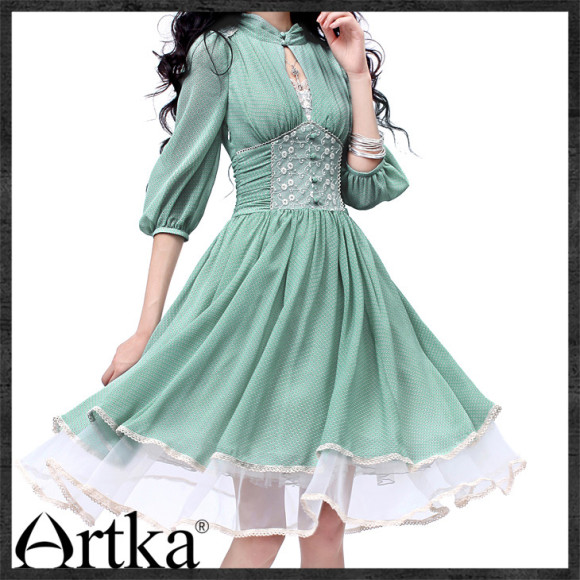 Embroidery Cinched Waist 3/4-Sleeve Swishing Dress
This looks angelic in its alternate white color!!
Wearing a swishy dress like this, I would want to twirl around everywhere.
I do not have very strong self-control.
–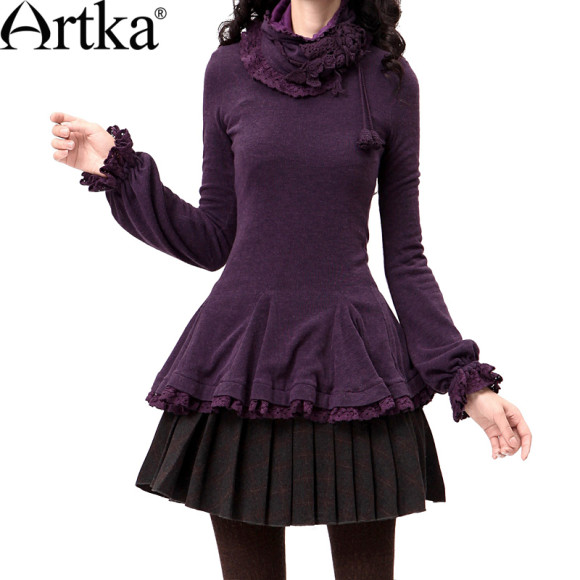 Vintage-Look Ruffle Lace Edge Sweater with Detachable Collar
The slouchy cuff around the neck is removable!!
It makes me imagine other coordinates it could be worn with,
like layering it over your coat to look like a scarf.
And gooosssshhh the ruffles and lace
at the bottom edges of the sweater itself are pretty.
–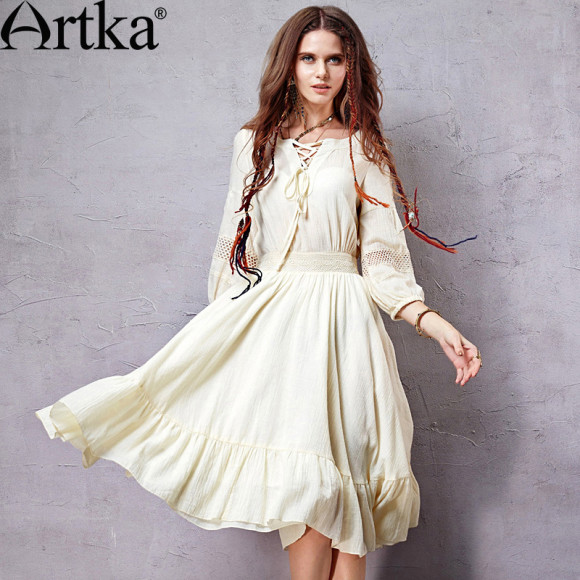 Breezy Peasant Knee-length Dress with Wide Ruffle Hem
This is a simple piece that just oozes natural elegance.
Again, I'm feeling dangerously twirly………
–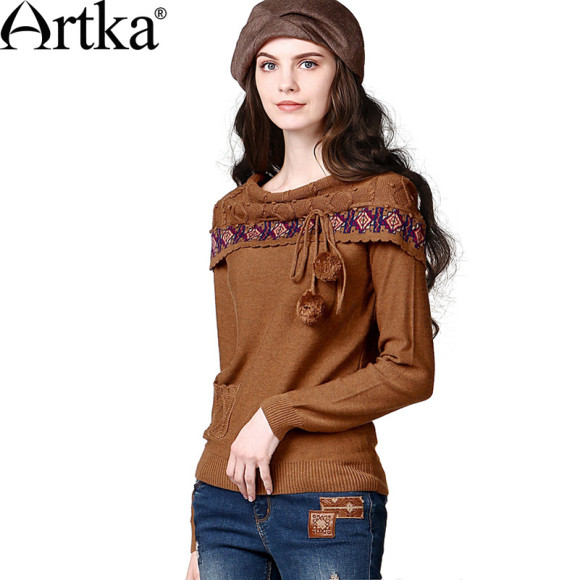 Elegant & Classy Autumn Woven Sweater
The turned-over collar at the top of this makes for suuuch an elegant shape!!
It's easier to see in other pics, but the lacy little pocket on one side
is really cute. c: