Friday, October 23rd, 2015
Here is a really cute and sweet roundup of softly-colored shoes, for equally soft steps~  While bows on toes is traditional of Lolita, I think that these make a preciously sweet accent to casual or dressy outfits as well.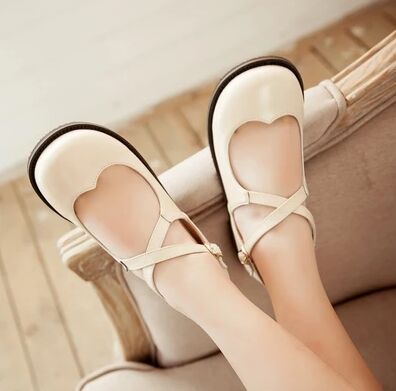 Sweet Heart-Shaped Open Mary Janes
The sweetheart shape over the toes is one of the cutest extra touches
that I have seen recently!  Besides that, these Maryjanes have
a simple and sweet design.
–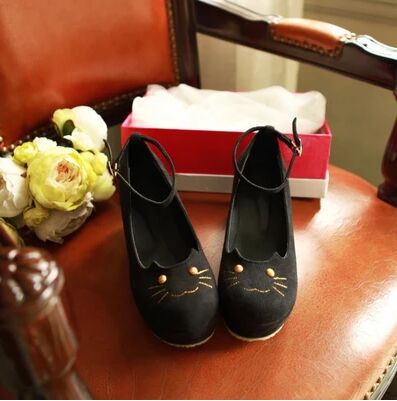 Cute Kitty Face Suede Mary Janes
Omg kitties!!
The other colors that this comes in are so cute –
You can even get a leopard print one
for a more ferocious kitty. >:3
–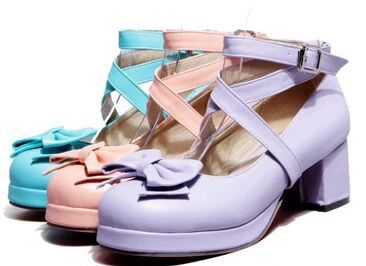 A classic Lolita design!!
Solid colors with big bows on the toes,
and fairly low heels.
–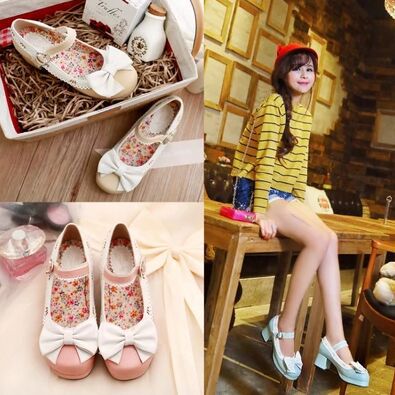 Casual Sweet Contrast Scallop Bow Shoes
Ahh, two-tone shoes like this are sooo cute!
And there is a lace-like scallop around the top of the shoes~
–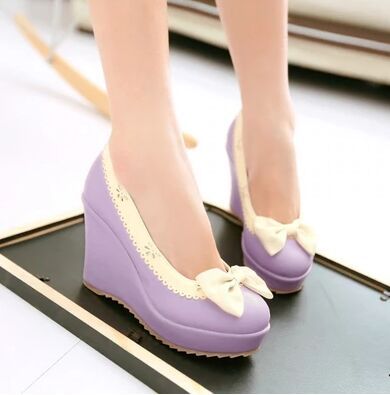 Sweet Pastel Contrast Scallop Bow Wedge Heels
Pretty similar to the previous ones, although the bow is slightly different,
BUT!  These have a wedge heel, which is my preference, hehe~